Dr. Armando Vidal to Join Surgical Staff at The Steadman Clinic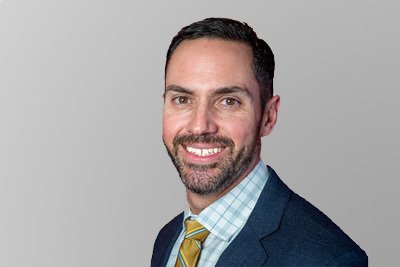 Noted Colorado Orthopaedic Surgeon's Experience Includes Serving as Associate Professor at University of Colorado Medical School and Head Team Physician for the Denver Nuggets
VAIL, Colorado, April 17, 2019 – Armando Vidal, M.D., one of the top-rated orthopaedic surgeons in Denver and the Rocky Mountain region, will join The Steadman Clinic's surgical staff on May 1. Vidal's appointment was announced today by CEO Dan Drawbaugh and Managing Partner
Dr. Marc J. Philippon.
Vidal, a board member of the American Orthopaedic Society for Sports Medicine (AOSSM), comes to Vail from the University of Colorado Denver School of Medicine, where he serves as the Executive Vice Chair in the Department of Orthopaedics.
"Dr. Armando Vidal is a tremendous addition to our staff of world-class orthopaedic surgeons at The Steadman Clinic," said Drawbaugh. "Dr. Vidal is one of the top physicians in the country when it comes to complex knee surgeries. He is a rising star in our industry and his sports medicine background makes him an ideal fit for our organization."
Dr. Vidal specializes in shoulder and knee surgery with a focus on complex knee and ACL reconstruction surgeries. His work involves complex revisions, osteotomies, articular cartilage restoration and multi-ligament knee injuries. His vast experience in sports medicine includes his role as head team physician for the NBA's Denver Nuggets, a position he started in the spring of 2017. Vidal also served as head team physician for the University of Colorado men's basketball program and the University of Denver's NCAA Division I national championship men's hockey team for 11 seasons. He has perennially been voted a "5280 Top Doc" in Orthopaedic Sports Medicine since 2012.
Vidal's familiarity with The Steadman Clinic is not only a result of his 13 years of orthopaedic practice in the Denver area, but also stems from prior firsthand experience working with both
Dr. Philippon and Dr. Peter Millett.
Vidal's relationship with Philippon dates back to their time together in 2004 at the University of Pittsburgh Medical Center where Vidal served as a Fellow under Philippon's mentorship.
"I had the pleasure of mentoring and observing Dr. Vidal during my final year at the University of Pittsburgh before moving to The Steadman Clinic," said Philippon. "It was evident at that time that Armando would become a highly respected orthopaedic surgeon. His passion for helping patients is unquestioned. He is constantly seeking better and more efficient ways to treat, repair and rehabilitate injuries and that is a trait that we all share at The Steadman Clinic."
Dr. Vidal's decision to join the staff in Vail was not a difficult one.
"Anybody in our field — really anybody in sports medicine — knows The Steadman Clinic," said Dr. Vidal. "There are very few centers that have that kind of notoriety and prestige. I'm not sure that I ever expected to get the knock on the door, so to speak, but being in sports medicine you know the reputation and the level of quality and expertise that they have. The Steadman Clinic is the place to go. If an athlete from Colorado or an elite athlete from anywhere in the country suffers an injury that requires orthopaedic surgery, there is a pretty good chance they will be coming through Vail. As a sports medicine doctor, working at The Steadman Clinic is the pinnacle.
"The opportunity to work with Dr. Johnny Huard and his exceptional research staff at Steadman Philippon Research Institute (SPRI) represents everything that all of us in the industry strive for," added Vidal. "The infrastructure and resources at SPRI allow for the translation of basic science research into practical solutions for patients at a pace that is unrivaled. At SPRI and The Steadman Clinic, the possibilities are endless."
In addition to his clinical and team physician accolades, Dr. Vidal has published over 70 peer-reviewed articles and has been awarded several prominent research awards including the AOSSM Aircast Award as well the AOSSM O'Donoghue Award and ASES Neer Clinical Science award – both twice – for his involvement in multicenter outcome studies.
"This is a dream job," continued Vidal. "These opportunities rarely present themselves in one's career. I'm genuinely honored and humbled to be part of this team. I'm excited to collaborate with my new colleagues and help them advance the missions of clinical excellence, innovation, research and education that The Steadman Clinic and SPRI exemplify."
Vidal is a native of Miami, Fla. He graduated from high school at age 17 and enrolled at the University of Miami. His accelerated educational track got him admitted to medical school at Miami right out of high school.
"It was essentially a six-year program at Miami," explained Vidal. "I finished the last year of my undergraduate degree during my first year of medical school, which I started when I was 19."
After graduating from medical school in 1999, Vidal completed a one-year internship in general surgery through the Cornell University Medical Center at the New York Presbyterian Hospital in New York City. Next he completed a four-year residency in orthopaedic surgery at the prestigious Hospital for Special Surgery in New York, where he worked with Dr. Millett. Upon the completion of his residency, he served his fellowship at the University of Pittsburgh Medical Center where he was introduced to Dr. Philippon.
"My first real connections with The Steadman Clinic were having worked closely with Peter Millett while I was doing my residency at the Hospital for Special Surgery and subsequently being mentored under Dr. Philippon at UPMC," said Vidal. "I have always admired the clinical and academic excellence that The Steadman Clinic embodies and the culture of innovation and achievement that has been created there. I was fortunate to maintain and foster these relationships over the years through our interactions at academic meetings and in friendly exchanges through our many encounters in Vail, a place we have always considered our second home. I am thrilled for this opportunity and the opportunity to work again with such icons and the amazing team they have assembled."
Vidal and his wife Leslie are the parents of two sons. Leslie, a Denver area native and an accomplished orthopaedic surgeon in her own right, will be joining The Steadman Clinic in August. The two met as residents at the Hospital for Special Surgery in New York.

Share this Post: