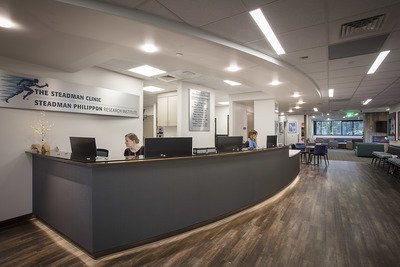 Effective Tuesday, September 7th at 6:00 am, vehicle access from West Meadow Drive to The Steadman Clinic Vail, and Steadman Philippon Research Institute will be permanently closed, aside from emergency vehicles and oversized deliveries.

Patients who are driving (or being dropped off) should enter the main Vail Health hospital entrance at 180 South Frontage Road West and drive into the underground parking garage. Patients will obtain a parking ticket at the gate and follow the signs for West Lot Parking to patient drop-off and self-parking. Parking can be validated at any front desk in the building.

*Patients are welcome to park in the Vail Health parking garage and walk through Vail Health to the Steadman Clinic, SPRI and Howard Head.