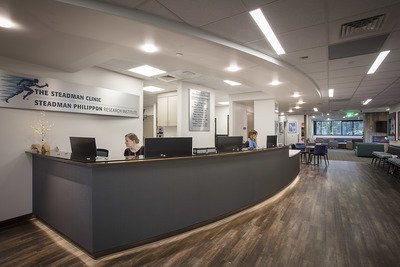 We look forward to seeing you at The Steadman Clinic. All patients must now enter our facilities through the new Vail Health entrance on South Frontage Road.
Please enter the parking structure from South Frontage Road and proceed to Level 1. From this level, you may exit into the West Parking Lot. You can elect to self-park, or have your vehicle valeted from the entrance.
Should you have any difficulty finding the West Parking Lot, please ask a parking attendant for assistance.