Dr. C. Thomas Haytmanek, Jr. to Join Staff at The Steadman Clinic in Vail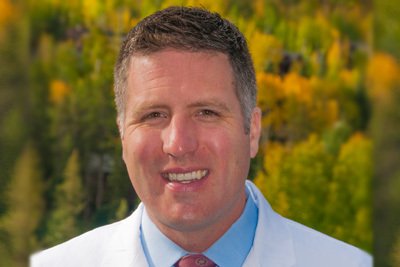 Foot & Ankle Specialist to start on Sept. 18

VAIL, Colorado, September 18, 2017 – Dr. C. Thomas Haytmanek, a foot and ankle specialist who has worked in the Boise, Idaho for the past three years, will join the surgical staff at The Steadman Clinic in Vail on Sept. 18.

For Haytmanek, 35, the move to Vail represents a homecoming of sorts, as he served as a Fellow at The Steadman Clinic in 2013-14 prior to joining the Coughlin Clinic at St. Alphonsus Regional Medical Center in Boise.

"I feel very honored that The Steadman Clinic called and offered me the opportunity to join one of the finest staffs of orthopaedic surgeons in the field," said Haytmanek. "The combination of the cutting-edge research at the Steadman Philippon Research Institute as well as the energetic atmosphere of The Steadman Clinic attracted me, in addition to my rewarding past experience as a Steadman Fellow. It's a high-energy clinic and all of the patients want to get back to doing the things they love."

"The Steadman Clinic in Vail is a special place for orthopaedic surgery," continued Haytmanek. "Dr. Steadman built this really powerful clinic and research institute in a Colorado ski town. It's very unique and all that really gives it the panache that defines what The Steadman Clinic is all about."

Haytmanek will work with Dr. Thomas Clanton, the longtime foot and ankle specialist at The Steadman Clinic and the doctor who mentored Haytmanek during his time as a Fellow.

"We are most pleased to welcome Dr. Haytmanek to our staff of elite orthopaedic surgeons," said Dan Drawbaugh, CEO of The Steadman Clinic and the Steadman Philippon Research Institute. "Tommy is an accomplished surgeon in his field. It is always gratifying to bring back Fellows from our Clinic in full-time positions on our surgical and medical staffs. With Dr. Haytmanek joining Dr. Clanton, we have significantly strengthened our expertise in the area of the foot and ankle."

Haytmanek earned his Bachelor of Arts Degree with a major in chemistry and a minor in physics from Wake Forest University in 2004. He completed his Medical Degree nearer to his hometown of Bethlehem, PA, at Jefferson Medical College in Philadelphia in 2008 and completed his residency in orthopaedic surgery at Duke University in 2013. Following his residency, Haytmanek headed west to The Steadman Clinic for his service as a Fellow.

During his residency at Duke, Haytmanek received several awards. He received the Duke Orthopaedic Annual Award for Excellence for his Orthopaedic Research Presentation in June 2013. He was named a Feagin Leadership Program Scholar as part of the Duke Sports Medicine team in 2012-2013. He traveled to New Delhi, India, as a Parekh Traveling Scholar in 2012, and he received the Ralph Coonrad Mission Traveling Endowment Award in 2012.

Haytmanek's completed research projects have been published in The Journal of Bone and Joint Surgery, Clinical Orthopaedics and Related Research, Foot and Ankle International, American Journal of Sports Medicine, and Knee Surgery, Sports Traumatology, Arthroscopy.

Haytmanek's clinical interests include fracture fixation, ankle arthroscopy, cartilage restoration, and sports related injuries of the foot and ankle. His ongoing research projects include hindfoot fusion nails, total ankle arthroplasty, and cartilage repair.

Haytmanek serves as a member of the U.S. Ski and Snowboard medical team.

When Dr. Haytmanek moves to the Vail Valley, he will be joined by his wife and two daughters (ages 2 and 4). In his free time, he can be found with his family, golfing, skiing, or reading.
Share this Post: