Dr. Matthew Provencher of The Steadman Clinic Honored with Prestigious Col. Brian Allgood Memorial Leadership Award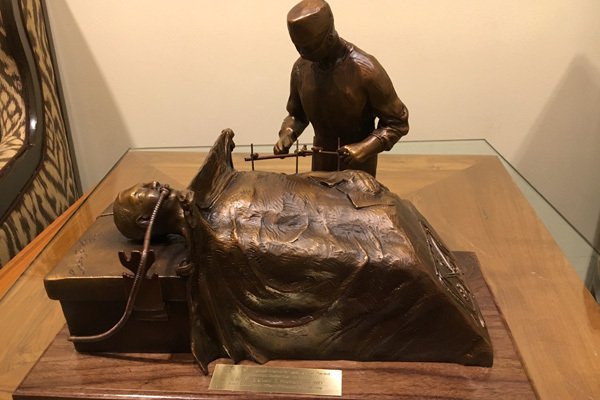 Provencher's Military Training, Commitment to Teamwork Benefit Steadman Clinic Patients Today

Doctors at The Steadman Clinic are no strangers to awards. Their excellence in orthopaedic medicine, commitment to providing world-class patient care and ability to seamlessly deliver their patients groundbreaking research from Steadman Philippon Research Institute sets them apart.

For The Steadman Clinic's Dr. Matthew Provencher, one award significantly stands out from the rest: The Col. Brian Allgood Memorial Leadership Award. The Society of Military Orthopedic Surgeons presented him with the award in December 2017 at their annual meeting in Scottsdale, Arizona.

Col. Allgood served his country as an orthopaedic surgeon and a champion for the wounded warrior. He was killed in combat in Iraq in 2007. The memorial award is presented to the person who best exemplifies Col. Allgood's attributes of selfless leadership, commitment to excellence in military orthopaedics and loyalty to the ideals of duty, honor and country.

"It is extremely humbling," said Dr. Provencher, a United States Naval Academy graduate who is a Captain in the U.S. Naval Reserve. "To be recognized by your peers for excellence in military orthopaedics and leadership is the best honor anyone can receive. This award represents the power and importance of teamwork, leadership and collaboration and celebrates the great things that military orthopaedics has done for our wounded warriors."

Dr. Provencher, one of the nation's top orthopedic surgeons specializing in knee and shoulder injuries,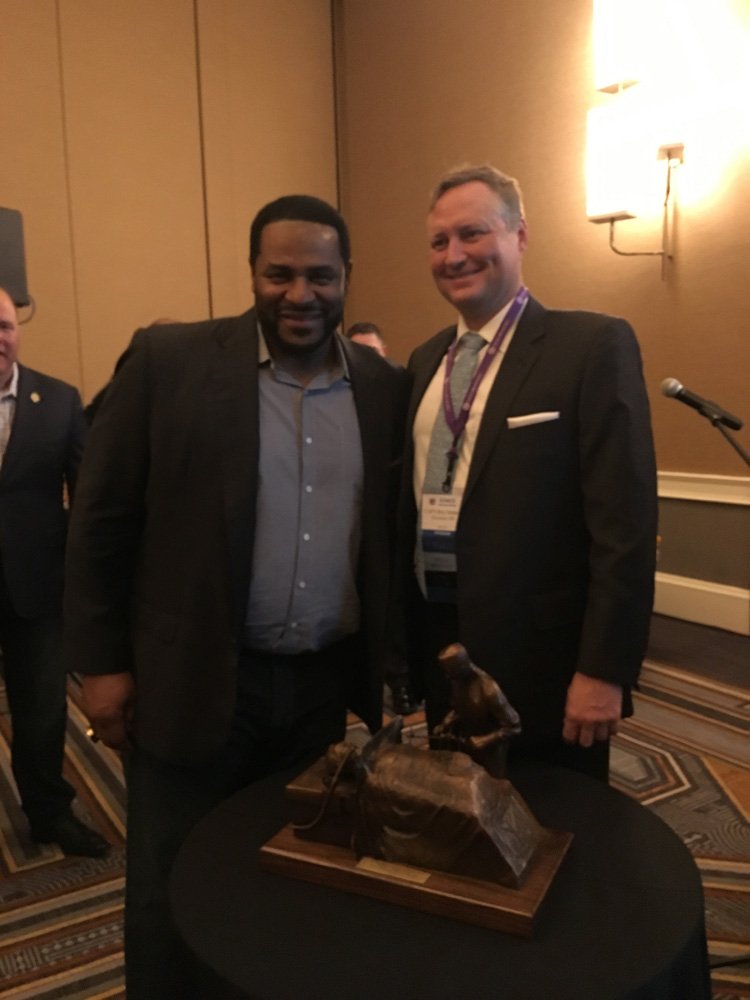 joined The Steadman Clinic in March 2016.

At the Naval Academy he was a first-team All-American in rowing and also earned numerous academic honors. He graduated from Dartmouth Medical School with highest honors in 1998. His love of medicine and sports led him to orthopaedics.

Dr. Provencher served as an orthopaedic surgeon at the Naval Medical Center San Diego and was the Director of the Sports Medicine and Surgery program. He was also the Head Orthopaedic Team Physician for several Navy SEAL teams and spearheaded the Tactical Athlete Program, which focuses on wellness and injury prevention for US Military Special Operation Forces.

Dr. Provencher has also performed extensive humanitarian and disaster relief work. He served as the director for surgical services for three years on the USNS Mercy hospital ship. In that capacity he was the surgical leader of a 600-member team during Pacific Partnership 2012 – the largest humanitarian and civic action in the Asia-Pacific region, which was focused on building stronger relationships and improving disaster response capabilities with partner nations.

During his time as Chief of Sports Medicine Service at Massachusetts General Hospital,
Dr. Provencher also served as the Medical Director and Head Team Physician for the Super Bowl XLIX Champion New England Patriots. He says his Super Bowl ring represents an important recognition to him, but not the most important.

"The Super Bowl ring is meaningful because it was for a team —The Patriots— that excelled in leadership and performance," Dr. Provencher said. "Working for the Patriots was directly in line with everything I've learned in the military about leadership. But there's no question, the Col. Allgood Award is the one award I'm most proud of because of the magnitude of what it means. It's about who Brian Allgood was and what he stood for. It's an incredible honor."

Dan Drawbaugh, CEO of The Steadman Clinic and Steadman Philippon Research Institute, believes Dr. Provencher's military experience delivers a significant benefit to his patients and the clinic's overall patient care experience. "Dr. Provencher's military training and the collaborative skills he has developed directly benefit his patients in Vail every day," Drawbaugh said. "He is not only a world-class surgeon, he's a world-class leader and person. All those who have worked with Matt know that as accomplished and skilled as he is, the pursuit of excellence in both patient care and leadership are ongoing pursuits for him. We are fortunate to have him on the Steadman team and thrilled for him on this well-deserved recognition."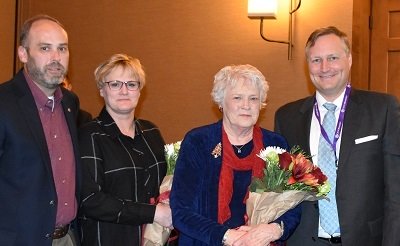 Dr. Provencher continues to apply his military training to his work today.

"In the military you're always working on team-building activities to better handle combat medicine and all that comes with that. We're always training with people in a multidisciplinary environment – nursing, anesthesia, technologists and so on. This results in better care for our wounded warriors and there's no question that leadership development continues to be important in how we work with our patients in Vail, whether it's in the surgical suite or the research lab."

And it's all to the benefit of Dr. Provencher's patients.
Share this Post: