Foot and Ankle Specialist Jonathon Backus, MD, to Join The Steadman Clinic Staff in September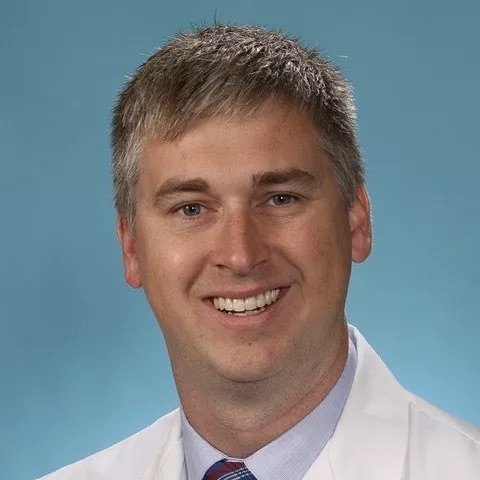 The former Steadman fellow comes to Vail from Washington University in St. Louis
VAIL, Colo. – Foot and ankle specialist Jonathon Backus, MD, will join The Steadman Clinic's medical team on September 5. Dr. Backus will be located at The Steadman Clinic, Frisco and will also see patients at The Steadman Clinic headquarters in Vail.
Dr. Backus is certainly familiar with Vail as he was part of the prestigious Foot and Ankle Fellowship Program at The Steadman Clinic in 2015–16. With his addition to the Steadman team, there are now eight full-time doctors at The Steadman Clinic that served as fellows in Vail, representing 35% of the total physician team.
"Dr. Backus is another physician who is part of what is becoming a long line of our former fellows to return to The Steadman Clinic in a full-time position," said Dr. Marc J. Philippon, managing partner of The Steadman Clinic and chair of Steadman Philippon Research Institute (SPRI). "He trained here as a fellow under the guidance of our foot and ankle specialist (now retired) Dr. Thomas Clanton and his familiarity with our clinic will make his transition extremely smooth. Jon will enhance our outstanding surgical staff with his expertise in foot and ankle surgery."
Dr. Backus comes to Vail after spending over four years as an assistant professor of orthopaedic surgery where he led research for the foot and ankle division at Washington University School of Medicine in St. Louis. He is also on the board of the American Orthopaedic Foot and Ankle Society. Prior to working at Washington University, he was in private practice in the Denver area. Dr. Backus graduated from Duke University School of Medicine and also completed his residency at Washington University in St. Louis.
The opportunity to return to The Steadman Clinic and to move his young family back to Colorado was an ideal situation for Dr. Backus.
"The Steadman Clinic is one of those places that I never wanted to leave," said Dr. Backus as he reflected on his one-year fellowship in Vail. "I am very grateful for the opportunity to return to this prestigious practice and join Dr. Tommy Haytmanek in the foot and ankle practice and follow the path of our mentor Dr. Clanton.
"I have known Dr. Haytmanek since he was a resident at Duke while I was a medical student. It's awesome that we are now both working together at The Steadman Clinic and following the path of our mentor Dr. Clanton."
According to Dr. Backus, the level of patient care is what places The Steadman Clinic at the top of its field.
"Essentially, it is the concierge care of orthopaedics and they make the patient experience a truly amazing one," said Dr. Backus. "The Steadman Clinic goes the extra mile and it really sets them apart from other institutions. To be part of this team and elevate the level of care for our patients is a real honor."
A native of a southern Illinois farming town outside of St. Louis, Dr. Backus attended the University of Illinois and graduated with distinction, earning a Bachelor's degree in molecular and cellular biology. He also spent a semester abroad studying biology at Kings College in London. Following graduation, he was awarded a Cancer Research Training Award Fellowship at the National Institutes of Health in Bethesda, Maryland. While in medical school at Duke, he solidified his interest in orthopaedics and spent a year researching post-traumatic osteoarthritis.
The hiring of Dr. Backus is another step in the expansion of The Steadman Clinic's services throughout the Vail Valley and Colorado mountain regions. The Steadman Clinic now has offices and/or surgical centers in Aspen, Basalt, Edwards, Dillon and Frisco in addition to Vail.
For further information, contact Lynda Sampson, vice president of external affairs at The Steadman Clinic and SPRI (
lsampson@sprivail.org
).
Share this Post: