For Steadman Clinic Fellow Dr. Travis Dekker, AAOS is an Opportunity to Share Ideas Directed at Product Development and Patient Care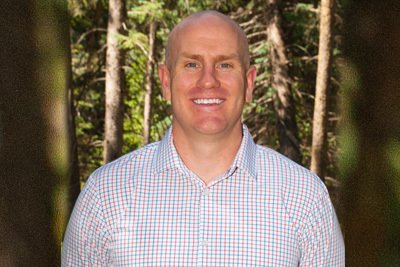 "SPRI is a research powerhouse (with) so many brilliant minds to translate the research from the lab to the clinic, and it's all in one building. There's no place like it."
"This is the fourth time I've been to the big Academy meeting," said Dr. Travis Dekker, fellow at The Steadman Clinic and Steadman Philippon Research Institute (SPRI). "The American Academy of Orthopaedic Surgeons (AAOS) is an event where all specialties come together once a year."
More than 12,000 surgeons gathered for five days at the annual AAOS meeting, recently held in Las Vegas at the Sands Expo.
"Even though it seems like there are a few thousand people here, it's a fairly small community of surgeons that form this network," said Dr. Dekker. "I see people from medical school, residency, fellowship and faculty. It becomes more or less a big reunion. You catch up and share personal experiences that ultimately lead to sharing ideas directed at product development and patient care. This meeting is awesome."
Dr. Dekker's fellowship at The Steadman Clinic ends in July. He is one of six Sports Medicine fellows who work with five different doctors throughout the year, rotating on a monthly basis.
"It's a journey," said Dr. Dekker. "It's a very competitive program. There are more than 200 applicants for just a few spots. It's an honor to train under the best of the best in a place with a heritage and legacy that has established The Steadman Clinic as world renowned."
Dr. Dekker attended the U.S. Air Force Academy and will rejoin the military when his fellowship ends.
"I'm considered active duty this year but I will go back and owe 11 active-duty years," said Dr. Dekker. "I've been post-grad training for 11 years and I'm ready to start doing my own thing. That being said, I know the day I leave this fellowship I will miss it."
Part of the draw to The Steadman Clinic for Dr. Dekker is the ability to do research at Steadman Philippon Research Institute.
"SPRI is a research powerhouse," said Dr. Dekker. "As fellows we only have one year to take advantage of it. There are so many resources and so many brilliant minds that teach us how to translate the research from the lab to the clinic, and it's all in one building. There's no place like it.
"Every day I pinch myself because it's humbling to be in my position. To be able to train under the surgeons and researchers here is incredible. My goal is to live up to the privilege and honor of being a fellow here."
Share this Post: