Research Presented by The Steadman Clinic and Steadman Philippon Research Institute at AAOS is at the Forefront of Biologics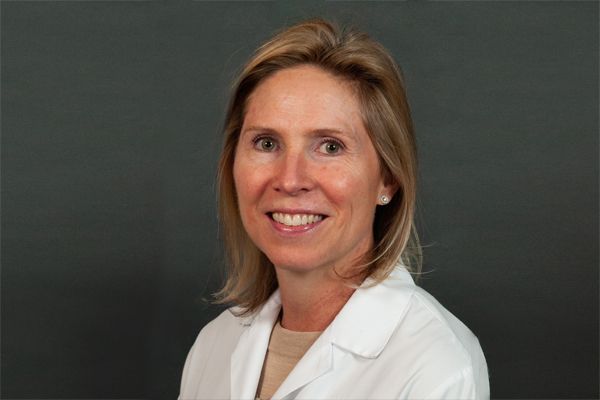 Denver Surgeon Dr. Leslie Vidal Says Connection With SPRI Research is Major Part of the Draw to The Steadman Clinic
"There are many interesting advances in the field of biologics and obviously The Steadman Clinic and Steadman Philippon Research Institute (SPRI) are really on the forefront," said Dr. Leslie Vidal. "To see some of the clinical applications and the studies and hear firsthand what's going on, is really exciting."
Dr. Vidal is referring to her trip to the annual American Academy of Orthopaedic Surgeons (AAOS) meeting recently held in Las Vegas. More than 12,000 surgeons gather at AAOS every year to reconnect with peers, to learn the latest techniques and see the newest technology.
Dr. Vidal is currently practicing in Denver. Her clinical expertise is in management of complex shoulder, knee and hip disorders. She will join The Steadman Clinic in August, just a few months after her husband, Dr. Armando Vidal. She says part of the draw to The Steadman Clinic and SPRI is the innovative research.
"There's no question," said Dr. Vidal." Having the available research opportunities will be really exciting. It's nice that it's not a university setting. There's less red tape to get started and get things done. If you have an idea, SPRI offers support allowing for more productivity."
Dr. Vidal is one of a small number of female orthopaedic surgeons in the U.S. today. She says the number of women in orthopaedics is only eight or nine percent.
"I always knew I wanted to take care of active, athletic people someday. When I was 10 or 11 years old, I was at a Denver Broncos game. I turned to my dad and said I'd like to be the Broncos' team doctor. I've had the opportunity to help take care of the Colorado Avalanche and the Denver Nuggets and a competitive roller derby team and all kinds of different fun things. I do more recreational athletes at this point, so I'm looking forward to continuing to take care of, really, everyone."
Dr. Vidal says her current practice is at a community hospital in a neighborhood in Denver not far from where she grew up. She also spent a great deal of time skiing in Vail and was a ski instructor in Vail during high school. Skiing is one reason she is an orthopaedic surgeon today.
"One of the things that drew me to orthopaedic surgery, and in particular sports medicine, is that it is very rewarding," said Dr. Vidal. "Generally, you take care of patients who want to get better and want to get back to their sports. You're both on the same team. I'm going to do my best and you're going to do your best, and you're going to have a great outcome."
Share this Post: