Ski Boot Manufacturer Zay Products Donates New Face Shields to SPRI, The Steadman Clinic and Vail Health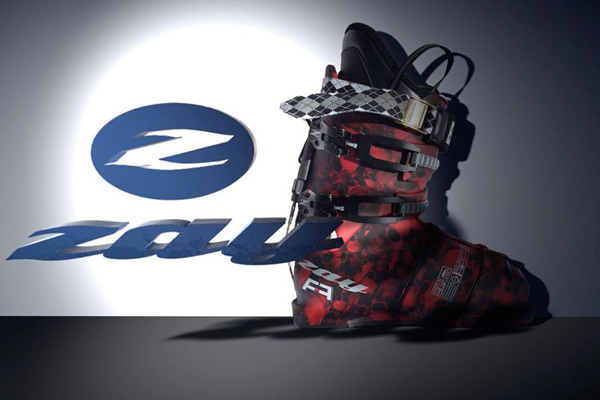 In response to the COVID-19 pandemic, Colorado company shifts gears from ski boots to face shields during this unprecedented and challenging time
VAIL, Colo. – It all started as one of those weekend ski trips with the "brother-in-law of a friend-of-a-friend." And that led to a ski boot manufacturing company quickly turning into a medical supply manufacturer and donating much-needed new protective gear to The Steadman Clinic, Steadman Philippon Research Institute (SPRI) and Vail Health.
Lee Jones, Vice President of Development & Patient Excellence Programs at SPRI, recalls his first encounter with Rex Deitesfeld, a Colorado native and business executive who co-founded Zay Products in 2011.
"Rex came along with a friend-of-a-friend of ours to Vail one weekend a couple of years ago," remembers Jones.
"After a lot of skiing and talking about all of the changes in modern ski equipment, Rex told us about some new ski boots that his company was manufacturing.
"Scott (Dr. Scott Tashman, Director of Biomedical Engineering at SPRI) was part of our group that day and told Rex that meeting him was perfect timing as his SPRI team was looking to begin testing the biomechanics of various ski boots and their impact on protecting skiers' feet and ankles. Scott brought Rex down to the biomechanics lab at SPRI and gave him a full tour and demonstration."
And that conversation and visit helped spark a relationship between Zay Products and SPRI/The Steadman Clinic. In April 2018, Tashman and Jones invited Deitesfeld and his wife to come to Vail and attend SPRI's Second Annual Injury Prevention Symposium.
"We learned so much in those few days at the symposium," said Deitesfeld. "I'm not a medical professional nor am I an athletic trainer, but as a lifelong skier I could certainly follow along with much of what the speakers were saying. I knew that I could take some of this information back and find a way to apply it in the design of the new ski boots we were designing and making."
Deitesfeld did not let the connection with his new colleagues at Steadman go cold. He stayed in touch and knew that the time could come when they might have the chance to connect again on a professional level and not just for a fun ski weekend.
But never in his wildest dreams did Deitesfeld foresee Zay Products becoming a supplier of medical equipment to one of the country's premier orthopaedic clinics, research institutes and a major Vail Valley hospital.
When the COVID-19 outbreak gathered steam in mid-March, Deitesfeld realized there was something his company could do to help the cause.
"I may not know much about medical equipment, but I know a lot about plastic," said Deitesfeld. "The idea of making face shields really fell right into our wheelhouse. Our ski boot requires similar materials needed to make a face shield; we just use them differently. It was a natural progression for us. That's why we were able to make a natural prototype within 24 hours."
Once he knew that the prototype would fit the needs of health care providers, Deitesfeld and Zay Products sprang into action. He called his suppliers—all of whom were now getting requests from all over the world for materials to help combat the pandemic—and ordered what he needed to start the face-shield-making process.
The Zay face shield is a one-size-fits-all product made of durable plastic and designed to block direct droplet contamination from splatter that could contain the COVID-19 contagion. Each shield weighs just 2.2 ounces and fits easily and comfortably over the faces of doctors, nurses, clinicians and researchers who are dealing with COVID patients and searching for ways to treat and more accurately test for this deadly virus.
As the new products were coming off the assembly lines at Zay Products, Deitesfeld thought of his colleagues at SPRI and The Steadman Clinic and asked one of his associates to call Jones and see if they were in need of the shields. If so, Deitesfeld wanted to donate some to Steadman.
"When Rex's assistant called and said that they were willing to send us some samples of this new shield," said Jones, "I immediately contacted Talena Williams (Vice President, Clinical Operations at The Steadman Clinic) and Will Cook (CEO, Vail Health) to see exactly what their needs were and if this offer would help."
Similar to other hospitals and clinics pursuing larger quantities of various personal protective equipment (PPE), both Williams and Cook were delighted to discover a new and unique source for face shields.
"We began with a shipment of around 180 face shields from Rex," said Jones, "and are getting more nearly every day. Rex asked for input from our doctors and technicians at both The Steadman Clinic and Vail Health on the design of the masks. We sent some ideas back to him and he and his crew quickly made the adjustments and our most recent shipment arrived today of 60 new—I call them 'version 2.0'—face shields.
"While we are very pleased with the quantity we are receiving, it is the quality and the craftsmanship that Rex and Zay Products provides that is the most rewarding part of this relationship," continued Jones. "But it has gone far beyond just a customer and supplier relationship. Rex and his people are doing this to try to help all of us in need during a very difficult time. We appreciate their help, their concern and their friendship as we live through this outbreak."
Jones noted that Deitesfeld's generosity and assistance has been well received throughout SPRI, The Steadman Clinic and Vail Health.
"I've been on a chain of text messages this week that I believe started with Will Cook over at Vail Health and included Dr. (Marc) Philippon (Managing Partner of The Steadman Clinic and Co-Chair of SPRI), Dan Drawbaugh (CEO of The Steadman Clinic and SPRI) and Dr. (Johnny) Huard (Chief Scientific Officer at SPRI). Each one has commended Rex and his staff for the great work they have done with these much-needed face shields, and everyone is appreciative of Rex's efforts to help us here locally in Vail," said Jones.
Zay Products has increased its production of the new face shields to almost 2,000 per day and the company hopes to soon be able to manufacture upwards of 3,000 each day. In addition to SPRI, The Steadman Clinic and Vail Health, Zay is supplying the product to many other Colorado-area hospitals and clinics.
But, there is a unique and special feeling for Deitesfeld with his friends at Steadman. After all, those "brother-in-law of a friend-of-a-friend" relationships sometimes can truly lead to the best friendships and most meaningful partnerships you can find.
Share this Post: