Steadman Clinic Physician Assistant Shares Insights from Orthopaedic Conference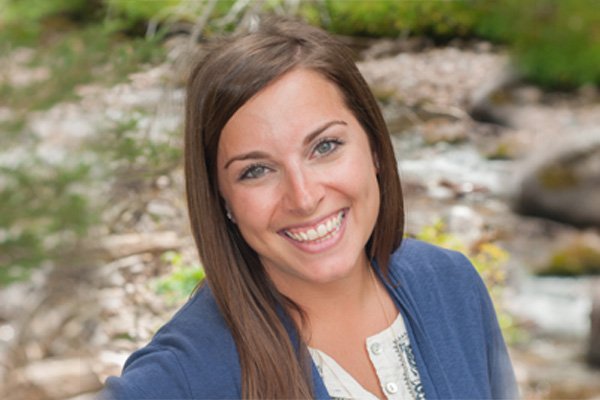 American Academy of Orthopaedic Surgeons Conference Gathers Thousands of Sharpest Minds in Orthopaedics
The annual American Academy of Orthopaedic Surgeons (AAOS) conference attracts more than 12,000 medical professionals every year. For the first time, Leah Dvorkin, a physician assistant at The Steadman Clinic, was among them.
The AAOS meeting was recently held over five days at the Sands Expo in Las Vegas. More than 700 vendors exhibited the newest technologies and thousands of orthopaedic surgeons presented their latest work.
"You walk in and honestly, it's a little overwhelming but very exciting, even electrifying," said Dvorkin. "Just to be immersed in all things orthopaedics and to be surrounded by like-minded people is amazing. Learning from the leaders in our industry helps make us all better providers, offering the most current evidence-based medicine practices.
Dvorkin is on the medical team of Dr. Raymond Kim, an orthopaedic surgeon at The Steadman Clinic specializing in hip and knee replacements. She started as an athletic training fellow at The Steadman Clinic in 2008 before going back to school to become a physician assistant. Dvorkin returned to The Steadman Clinic and transitioned into joint reconstruction. This was her first opportunity to attend the AAOS meeting.
"I went to poster presentations, paper presentations, symposiums and a continuing education course on outpatient joint reconstruction presented by Dr. Kim," said Dvorkin. "It was phenomenal to see the response of the other providers in the room. You could tell people were enthusiastic and felt empowered to replicate what the presenters were discussing. I left there feeling energized about what we can do for other providers and that we are truly providing exceptional care at The Steadman Clinic in joint reconstruction. There are many surgeons who want to reproduce our total joint program and it's an honor to be a part of that with Dr. Kim."
Dvorkin says it's important for patients to know they are getting the most current, up-to-date medicine, in part because of conferences like AAOS. It offers a chance to learn from others, then bring that new knowledge directly back to her patients—all while doing a job she loves.
"I love being a physician assistant," said Dvorkin. "I love the whole team approach, working with phenomenal team members. I'm proud to be part of the provider community at The Steadman Clinic."
Share this Post: