Steve Wyrsch Named VP of Operations at The Steadman Clinic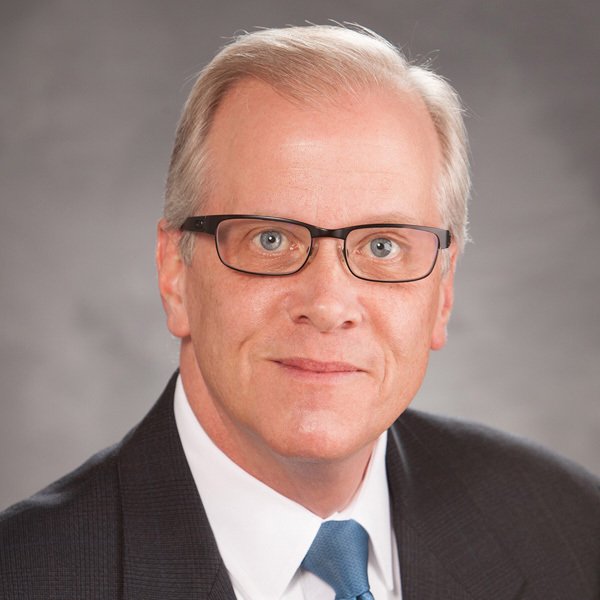 Retired Navy Veteran comes to TSC bringing over 3 decades of healthcare and leadership experience to the Valley
VAIL, Colorado, August 3, 2017 – The Steadman Philippon Clinic has named Steve Wyrsch as its new Vice President of Operations. Wyrsch began his duties at TSC on July 5.
Wyrsch joins the staff at The Steadman Clinic after serving in various health care leadership positions in the New England area over the past 14 years. A retired Navy veteran, Wyrsch started his post-military career in 2006. During his 20 years of service in the U.S. Navy, Wyrsch served on the staff of the Navy Surgeon General as well as the Assistant Secretary of Defense (Health Affairs) at the TRICARE Management Activity that oversees the Defense Health Program. He was also on the personal staff of Sen. Joseph Lieberman in 2001 as a Congressional Fellow and a liaison for Healthcare and Social Policy. His professional credentials include designations as a Registered Nurse, Fellow in the American College of Healthcare Executives (FACHE) and a Fellow in the Academy of Healthcare Management (FAHM). Wyrsch served in the Navy Nurse Corps for 20 years, serving in roles from staff nurse to the senior executive.
After retiring in 2006, Wyrsch began his civilian career, staying on a tract of healthcare administration and practice management. In 2013, Wyrsch moved to the highly-acclaimed Massachusetts General Hospital as the Administrative Director of Sports Medicine. Prior to joining The Steadman Clinic leadership staff, Wyrsch was the Assistant Vice President of Musculoskeletal, Cardiovascular and Integrative Services at Wentworth-Douglass Hospital (an affiliate of Mass General).
"It is a true honor to have been selected to serve in this position in Vail," said Wyrsch. "I was very familiar with Steadman because of the reputation and the strong work that is done here, as most of the organizations in which I have worked since retiring had associations with or employed orthopaedic practices."
"The Steadman name is well known throughout the country as one of the most prominent orthopaedic practices." continued Wyrsch. "While I was at Mass General as the Administrative Director of Sports Medicine, I became very familiar with the reputation of excellence that is TSC. The Steadman Clinic's work really is life-changing for orthopaedic patients. So, when this opportunity came my way, I would have been foolish to pass it up."
"Our national search produced an outstanding candidate for the position of Vice President of Operations," said Dan Drawbaugh, CEO of The Steadman Clinic and Steadman Philippon Research Institute. "Steve's background as both a clinician and nurse in the Navy, coupled with his significant rise in the field of health administration leadership is impressive. He fits our Steadman Clinic family perfectly and will provide tremendous leadership as we continue to build upon our goal of world class orthopaedic medicine."
Wyrsch sees his mission at TSC as an extension of what the Clinic has achieved since its founding.
"Optimizing the operations of our Clinic, given the multitude of specialties available and volume of patients that come through our doors, is critical so we continue to improve efficiency and effectiveness," said Wyrsch. "With that in mind, our goal is to create a patient experience that goes beyond each patient's expectations. We realize this is a destination where people come to see some of the best surgeons in the world. We want to make the patient and family experience the best as well. In fact, we've put those very core values and our mission on our wall right in our lobby. They are posted there for a reason — to show our commitment to maximizing the patient experience."
"I am also going to be working very closely with Vail Valley Medical Center as they continue with their major expansion project," added Wyrsch. "It is important to have a strong and collaborative relationship with VVMC to ensure that the services at the hospital and at TSC are in conjunction and working together smoothly."
Wyrsch sees the skillset he developed in his military and administrative careers fitting well into his new role.
"I'm a nurse by training and I still have an active nursing license. That said, I've spent more than 30 years in leadership roles ranging from Charge Nurse to the C-Suite," said Wyrsch. "While I thought I had found my niche very early in my career as an intensive/critical care nurse providing direct patient care and teaching Hospital Corpsmen, it was when I entered the realm of healthcare administration just a few years into my military career where I learned that in the administrative, quality and policy arenas, you really can affect the way an organization runs. This work, in turn, clearly impacts patients' lives but on a more global scale. That aspect truly motivates me."
Wyrsch credits his career path with preparing him for his new challenge at The Steadman Clinic. "I know my clinical experience – where I had daily interaction with physicians, PA's, nurse practitioners, my peers and all levels of healthcare providers – is a real advantage. Being an administrator with a clinical background really helps to better understand staff and patients' needs with a degree of empathy…you've been there; you've walked-the- walk; talked-the- talk; you know the language. I am very excited to be a part of such a phenomenal team that is working to move The Steadman Clinic into the future and build upon the solid foundation that exists today."
Wyrsch received his Baccalaureate degree in Nursing from Villanova University in 1986 and his Master of Science in Health Care Administration from Baylor University in 1998 (the U. S. Army-Baylor University Program in Healthcare Administration). He also attended The Entrepreneurship Bootcamp for Veterans with Disabilities (sponsored by Syracuse University's Whitman School of Management) where he was awarded the Cpt. Melvin T. Stith Pioneer Award.
Wyrsch and his wife Christine (also a nurse) have three children: Natalie (also a nurse), Jessica (also a nurse) and Alaina (not a nurse). He enjoys golf, biking, fly-fishing and skiing. He grew up in Beach Haven, N.J. but lived in Dover, N.H. from 2003 until relocating to Edwards, Colo., in July.
Media Contact:
Lynda Sampson | lsampson@sprivail.org
Share this Post: