The Steadman Clinic and Steadman Philippon Research Institute Extend Agreement with U.S. Olympic Committee through 2028
Nov 1, 2018
Lynda Sampson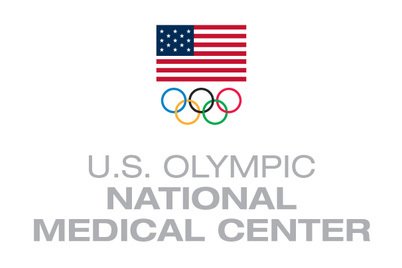 Research & Innovation Services Further Detailed in Renewal of Official Designation as a USOC National Medical Services Provider Through Olympic Games Los Angeles 2028
VAIL, Colorado, Nov. 1, 2018 – The Steadman Clinic, Steadman Philippon Research Institute (SPRI) and the United States Olympic Committee today announced an extension of their 2014 agreement designating The Steadman Clinic and SPRI as a USOC National Medical Services Provider. The new agreement, which runs through the
Olympic Games Los Angeles 2028
, further highlights the research and innovation services provided through SPRI, encompassing the fields of sports medicine, sports performance and the protection of athlete health.
In addition, The Steadman Clinic will continue to provide a full array of healthcare services to elite U.S. athletes as they train for the next two Olympic and Paralympic Winter Games and the next three Olympic and Paralympic Summer Games.
"By further highlighting the work of our world-class researchers, this new agreement takes our longstanding association with the USOC to a new level," said
Dan Drawbaugh
, CEO of The Steadman Clinic and SPRI. "Our ability to quickly transfer research advancements from the lab to help our patients in the Clinic sets us apart from other medical centers and will be of significant benefit to the athletes of Team USA.
"Our staff of surgeons, physicians, researchers, clinicians and administrators look forward to helping our athletes as they train to represent the United States in Olympic and Paralympic competition. It will be especially exciting to help Team USA prepare for the first Summer Olympics in the United States since 1996."
Dr. Marc J. Philippon
, Managing Partner of The Steadman Clinic and Co-Chair of SPRI, emphasized the depth of Steadman's partnership with the USOC.
"This agreement represents far more than simply providing team physicians for the various United States squads at their competitions," said Philippon. "Our goal is always to contribute to Team USA by delivering the highest standard of evidenced-based orthopaedic care and personal attention to Team USA athletes. Our full complement of surgeons and clinicians will be working with the American athletes on a year-round basis. We will not only treat their injuries, but also utilize the significant research resources at SPRI to help our athletes prevent any future injuries and maintain their health and fitness throughout their entire training periods for their Olympic and Paralympic competitions."
Dr. Bill Moreau, Vice President of Sports Medicine at the USOC, has worked hand-in-hand with The Steadman Clinic and SPRI over the years.
"The value of service this collaboration has provided for Team USA athletes over the years has been tremendous, and we're thrilled to continue our partnership through the Los Angeles Games in 2028," said Moreau. "The physicians and research team at The Steadman Clinic and Steadman Philippon Research Institute are among the finest in the world, and this extension opens the pathway for a more robust recognition of our mutual efforts to support the health and wellness of Team USA."
For more than 40 years, The Steadman Clinic and
SPRI
have served countless U.S. Olympic and Paralympic athletes from many sports, going all the way back to Clinic founder Dr. J. Richard Steadman's work as chief physician for United States ski teams beginning in 1976.
For further information, contact Lynda Sampson | lsampson@sprivail.org
Share this Post: