THE STEADMAN CLINIC ENHANCES ITS PRESENCE IN SUMMIT COUNTY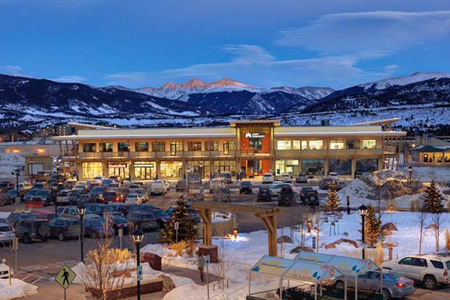 THE STEADMAN CLINIC ENHANCES ITS PRESENCE IN SUMMIT COUNTY WITH FALL MOVE TO EXPANDED FACILITY AND IMAGING CENTER IN FRISCO
New, Larger Space at Basecamp Center Will Provide Improved Patient Care & Satisfaction
VAIL, Colorado, February 20, 2018 - The Steadman Clinic and Steadman Philippon Research Institute will be establishing a new site for its clinic and research institute in Frisco, Colorado to the recently developed Basecamp Center as part of a significant expansion for its world-renowned orthopaedic services and research in Summit County. The announcement was made today by Dr. Marc J. Philippon, managing partner of The Steadman Clinic and co-chairman of the Steadman Philippon Research Institute.
The expanded facility, which will include an imaging center, will be fully staffed by four globally recognized orthopaedic specialists and their teams. Among the highly regarded Steadman Clinic physicians that will be administering their expertise to patients in Frisco are Dr. Randy Viola (Hand, Wrist, Elbow and Orthopaedic Trauma); Dr. Tom Hackett (Knee, Shoulder and Elbow); Dr. Matthew Provencher (Shoulder, Knee and Sports Surgery) and Dr. C. Thomas Haytmanek (Foot, Ankle and Trauma Surgery). The medical facility will encompass nearly 5,000 square feet on two floors and is expected to open in October 2018.
"Our new Steadman Clinic facility in Frisco is designed to deliver better patient care and improved patient satisfaction in a welcoming, campus-style environment," said Dr. Philippon. "The MRI equipment will make it so much more convenient for our patients, who will be able to receive one-stop diagnosis and treatment. The team at Brynn Grey Partners understood our vision and is doing a terrific job making it a reality."
The Basecamp Center, which opened to rave reviews in April 2014, is anchored by a Whole Foods Market and includes a Kaiser Permanente location along with retail and restaurant tenants. It is located at the primary interchange of I-70 and Highway 9 with easy access to Denver, where about 20 percent of The Steadman Clinic patients reside, and Denver International Airport.
"The Basecamp Whole Foods Market has been a huge success and is proud to serve amazing locals, regional tourists and international guests. This store was built to provide the best that Whole Foods Market has to offer, nestled in a vibrant mountain community. Having The Steadman Clinic and Steadman Philippon Research Institute join Basecamp as a business dedicated to wellness is a great fit for our mission as America's Healthiest Grocery Store," shares Bill Jordan, President, Whole Foods Market Rocky Mountain Region.
The Wellness Building is just across the way from the highest Whole Foods Market in the world, and is home to Kaiser Permanente's Frisco Medical Offices, EyeTech Optometry and, soon, The Steadman Clinic and Imaging Center.
Frisco Mayor Gary Wilkinson, who led the Town Council's process to approve the Whole Foods Market anchored center, noted that with The Steadman Clinic, and other recent developments including Natural Grocers and Starbucks, "the Frisco I-70 Exit 203 has become the retail Gateway to Colorado's High Country."
"We are obviously excited to have The Steadman Clinic moving into the Center," said David O'Neil, CEO/Founder of the developer Brynn Grey. "This major announcement, along with the planned $8-10 million renovation of the Frisco Transit Center next door, the Outer Range Brewery being listed as 'the overwhelming winner for best new brewery' in Colorado and the completion of the Basecamp Shops & Residences micro condos later in the year creates incredible momentum."
Kelly Adair, COO of The Steadman Clinic and Steadman Philippon Research Institute, added "Our strategic vision of being located at the Basecamp Center in Frisco, alongside other health-conscious brands, perfectly aligns with our interest in continuing to build our legacy of excellence in orthopaedic sports medicine, focusing on injury prevention, regenerative medicine and wellness education."
Share this Post: