The Steadman Clinic Hosts First Free Pre-Participation Physicals Event for Summit County High School Athletes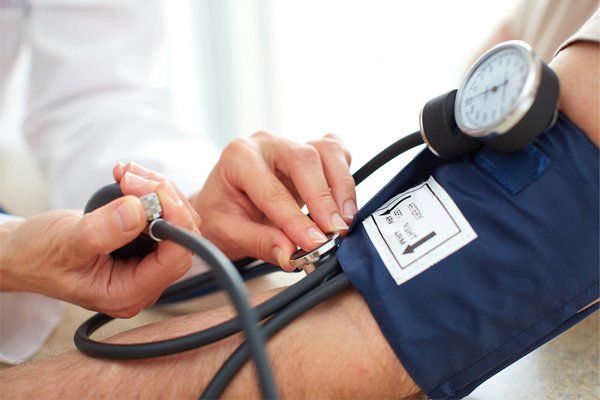 Frisco Clinic Site Offers Screenings and Athlete Education
Summit County high school student athletes now have the opportunity to receive free pre-participation sports physicals from some of the most experienced orthopaedic physicians in the country. For the first time, on August 10th, The Steadman Clinic Frisco will offer all interested Summit County student athletes the required sports screenings at no cost.
"This is the first year The Steadman Clinic is providing free pre-participation sports physicals in Summit County. The physicals aren't just a medical exam. They also provide an opportunity for students and their families to ask questions about staying healthy and safe," said Brandie Martin, Program Director of the Athletic Training Residency and Director of Athletic Training at The Steadman Clinic. "Our goal is to help them understand some of the most common injuries and how to prevent them."
The volunteer event is led by Dr. Matthew Provencher, nationally recognized complex shoulder, complex knee and sports injury surgeon at The Steadman Clinic. Dr. Provencher brings a wealth of knowledge to the students. In addition to being a renowned orthopaedic surgeon, he was previously the Medical Director and Team Physician for the New England Patriots, Team Physician for four Navy Seal Teams, as well as several college and high school sports teams.
Dr. Provencher will be joined by four orthopaedic physicians from The Steadman Clinic and SPRI fellowship program, eight athletic trainers and many other Steadman Clinic health care providers to evaluate students preparing for a successful and healthy sports season.
"We do an overview of all the different systems including the musculoskeletal system, the heart and lungs. The screenings can help detect injuries or conditions that could affect the student athlete, not only for their specific sport season, but for the rest of their lives. We also look at the family history. It helps determine if the student is safe to participate," said Dr. Provencher. "If we think an athlete is predisposed to an injury or condition, we can educate them on ways to prevent them."
The Steadman Clinic also offers free pre-participation sports physicals in Eagle County. More than 300 athletes take part in the program each year.
"Lower extremity injuries are very common in all high school athletics. If an athlete is susceptible to ankle sprains, we can evaluate their history to make sure that sports participation won't cause more damage. We can also teach them how to prevent further ankle injury by taking simple daily steps throughout the season," said Martin.
"These sports participation screenings are an important way we can give back to the community and a great way to be sure our Summit County student athletes are safe and healthy to help keep them in the game."
The free pre-participation sports physicals will take place August 10, 2019 from 8:30 to 11:00 a.m. at The Steadman Clinic Frisco, 226 Lusher Court. The event is open to all Summit County high school athletes. No appointment is necessary.
For more information, please email Brandie Martin at
bmartin@thesteadmanclinic.com
Share this Post: