The Steadman Clinic in Vail to Utilize New Electronic Health Record System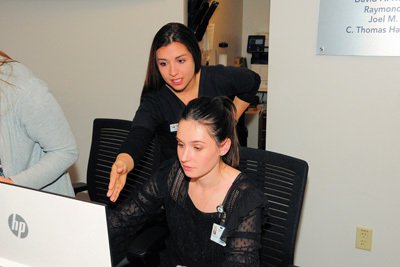 TSC goes live with EMA on Oct. 23
VAIL, Colorado, October 24, 2017 – The Steadman Clinic in Vail – long known for utilizing cutting-edge technology in both its operating rooms and in the laboratories at its companion Steadman Philippon Research Institute – is taking a bold step in upgrading its electronic health record- keeping methods as well.
The Clinic went live Monday, Oct. 23, with EMA™, an electronic health records system designed and developed by Modernizing Medicine, a fast-growing health IT company based in Boca Raton, Fla.
EMA is specifically designed by and for orthopaedic surgeons. Its unique characteristics – with the orthopaedic medical terms and processes built directly into the software – will allow surgeons and technicians at The Steadman Clinic to input patients' information, diagnosis, treatment plans and other necessary information directly onto a tablet during an examination and save much time and data input for the doctors and staff.
"The Steadman Clinic, by its very nature, has embraced the most innovative and effective technology in healthcare. We believe we've found the same technology in selecting Modernizing Medicine's EMA as our new electronic health record (EHR) system," said Steve Wyrsch, Vice President of Clinic Operations at The Steadman Clinic. "This program was designed by orthopedic surgeons for orthopedic surgeons and will provide a comprehensive tool for our doctors and staff to provide safe, efficient and thorough health care.
"We are very excited to enter our relationship with Modernizing Medicine," continued Wyrsch. "One of the primary goals of The Steadman Clinic is find ways to maximize the service to our patients and our new EHR will be a major factor in helping us achieve that goal."
Modernizing Medicine, founded in South Florida in 2010, has developed similar software and electronic health records systems for more than a half dozen other medical specialties as well, ranging from dermatology to pain management.
In addition to being developed by physicians, EMA is cloud-based and can be utilized by surgeons at The Steadman Clinic even when not in their offices. The system intuitively adapts to each individual doctor's unique style of practice and remembers preferences. Doctors can collect structured data at the point of care by touching the intuitive user interface on EMA's native iPad application. With examination notes and billing codes generated automatically, the rapid touch-and-swipe technology helps the Clinic staff with its speed and efficiency.
"The Modernizing Medicine team is excited about the relationship with The Steadman Clinic, and we are delighted that The Steadman Clinic understands the value of our orthopaedic specific EMR software and how it can benefit its providers and practice," shares Daniel Cane, CEO and co-founder of Modernizing Medicine. "We look forward to nurturing the relationship with TSC and serving the needs of the Clinic and its patients."
About The Steadman Clinic
The Steadman Clinic is a world-renowned orthopaedic clinic with facilities located in Vail, Frisco and Edwards, Colorado. Specializing in sports medicine including knee, hip, shoulder, elbow, hand, spine, foot and ankle injuries and joint replacement. Our experience and research have led to significant advances in the fields of orthopaedics and regenerative sports medicine. The Steadman Clinic treats patients from all walks of life, including recreational and professional athletes from all over the world.
http://www.TheSteadmanClinic.com
About The Steadman Philippon Research Institute:
The Steadman Philippon Research Institute (SPRI) is dedicated to keeping people of all ages physically active through orthopaedic research and education in arthritis, healing, rehabilitation, and injury prevention. We utilize the latest regenerative medicine techniques – biological studies at the cellular level – to investigate the causes and effects of degenerative arthritis, techniques of musculoskeletal regeneration, and basic biological healing processes. Founded in 1988 by orthopaedic surgeon Dr. Richard Steadman as the Steadman Sports Medicine Foundation, the 501(c)(3) charitable organization has influenced the practice of orthopaedics throughout the world. Based in Vail, Colorado, it has become one of the most published organizations in sports medicine research and education.
http://www.sprivail.org
For more information, contact:
Lynda Sampson
The Steadman Clinic/Steadman Philippon Research Institute
970-479-1563 | lsampson@sprivail.org
TSCandSPRI.com
About Modernizing Medicine:
Modernizing Medicine® and its affiliated companies empower physicians with suites of mobile, specialty-specific solutions that transform how healthcare information is created, consumed and utilized to increase efficiency and improve outcomes. Built for value-based healthcare, Modernizing Medicine's data-driven, touch- and cloud-based products and services are programmed by a team that includes practicing physicians to meet the unique needs of dermatology, gastroenterology, ophthalmology, orthopedics, otolaryngology, pain management, plastic surgery, rheumatology and urology practices, as well as ambulatory surgery centers. For more information, please visit www.modmed.com. Connect with Modernizing Medicine on our Blog, Facebook, LinkedIn and Twitter.
For more information, contact:
Modernizing Medicine
Tara Auclair
561-880-2998 x1321
tara.auclair@modmed.com
www.modmed.com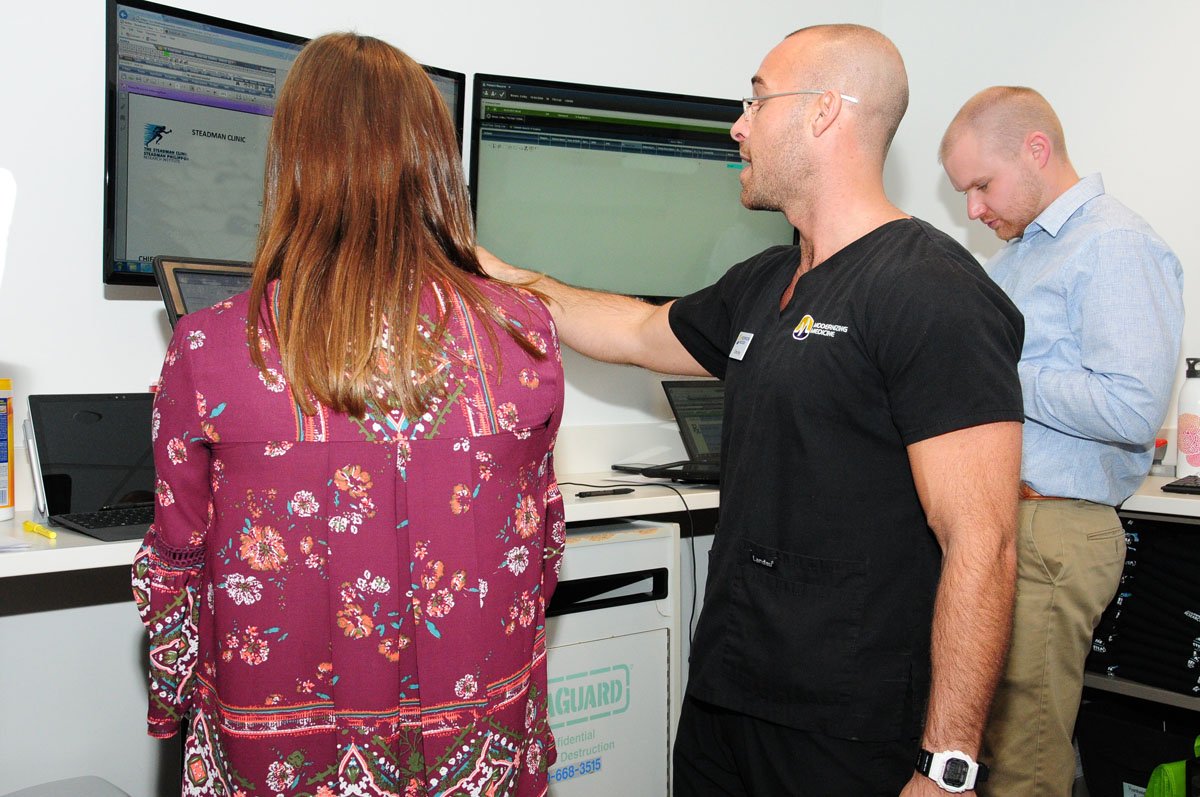 Share this Post: