The Steadman Clinic Joint Reconstruction Expert Co-Chairs International Congress for Joint Reconstruction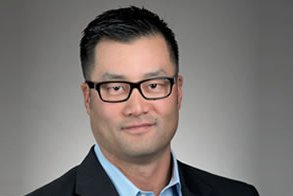 Conference focused on best practices, latest technologies and patient outcomes
January 24, 2019 – Vail, Colorado – Dr. Raymond Kim, a nationally recognized physician at The Steadman Clinic and well-known expert in the field of adult reconstruction with a focus on primary and revision knee and hip replacements, recently co-chaired the 11th annual International Congress for Joint Reconstruction (ICJR) in Vail, Colorado. The four-day event focused on the treatment of hip and knee issues and took place at the Vail Marriott Mountain Resort.

"The mission of the ICJR is unique in that it helps bridge the gap between the high volume, highly experienced orthopaedic surgeon and the community surgeon," said. Dr. Kim. "We want to help provide that community surgeon with real-world solutions that can be applied to their practices at home.

"We also spent time discussing the evolving relationship between the physician and the patient. As technology evolves, so do the expectations of patients in terms of post-operative activity. It's important that surgeons have access to the latest information, techniques and technology and apply those elements to help create the best possible outcomes for their patients."

Virtually every aspect of joint replacement was examined through case-based panel discussions, video vignettes and audience interaction, all focused on the latest procedures and technology for hip and knee arthroplasty, as well as the newest techniques in general sports medicine. Topics included issues related to the perioperative environment, including thrombosis, wound and pain management, blood conservation, quality mandates, practice management, and economics.
"What makes this conference so effective is that the faculty is accessible to the attendees," said ICJR Executive Director Jason Heath. "That's just one of Dr. Kim's strengths. He makes it a priority to be present and available during breaks and in between sessions. He truly enjoys engaging with the audience and with the physicians who are attending. He answers their questions and provides additional information besides what's presented on the podium."

As co-chair of the event, and board member of ICJR, one of Dr. Kim's responsibilities is to choose faculty who will best represent their particular field.

"The doctors at The Steadman Clinic are among the most internationally renowned specialists in their fields," said. Dr. Kim. "We are fortunate to have access to these experts who generously share their knowledge with healthcare professionals around the globe."

In addition to Dr. Kim, expert and internationally recognized presenters from The Steadman Clinic included Managing Partner and Co-Chair of The Steadman Clinic Dr. Marc Philippon, who specializes in hip disorders, hip arthroscopy and sports medicine; Dr. Tom Hackett, complex knee, shoulder and elbow surgery; Dr. Matthew Provencher, knee, shoulder and sports surgery; Dr. Joel Matta, hip disorders, preservations, replacement and fractures; Dr. David Kuppersmith, internal medicine and Cameron Youngblood, Emily Neal and Leah Dvorkin, Physician Assistant-Certified for Dr. Kim.
The annual ICJR seminar draws nearly 250 physicians and healthcare professionals from around the world, including the UK, Uganda and across the United States.
Share this Post: