The Steadman Clinic, SPRI partner with Cisco Systems on improved Collaboration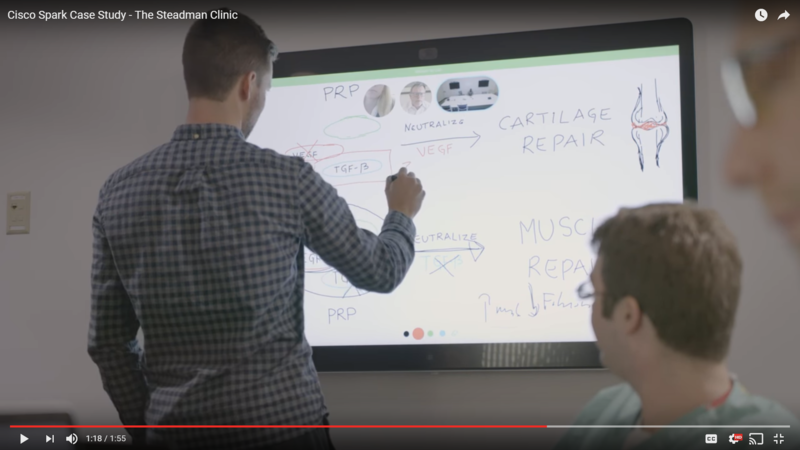 The Steadman Clinic (TSC) and Steadman Philippon Research Institute (SPRI) have recently been the subject of a co-marketing initiative with Cisco Systems, surrounding the use of their Spark and Spark Board technology.

The Steadman Clinic and SPRI continue to find ways to innovate in the area of collaborative medicine. "What's happening every single day is the pursuit of excellence, a pursuit of innovation, and ensuring that science is clinically translated as quickly as possible. It requires specialized technology to achieve the level of collaboration we are looking for." Dan Drawbaugh - CEO of The Steadman Clinic and SPRI
The video is a case study video produced by Cisco TV in collaboration with TCS.


"In the last year Cisco has helped us revolutionize the way we collaborate here at the Steadman Clinic. We are now using a state of the art cloud video and calling system called SPARK! We are continuing to find creative ways to use this technology to help us collaborate more effectively with our staff, patients, and partners. Thanks Cisco for changing the way we collaborate" - Ben Boese, IT Director
Stay tuned for more details on this exciting partnership!
Share this Post: