Trio of Doctors from The Steadman Clinic Traveled to China to Care for U.S. Ski & Snowboard Athletes at the 2022 Winter Olympic Games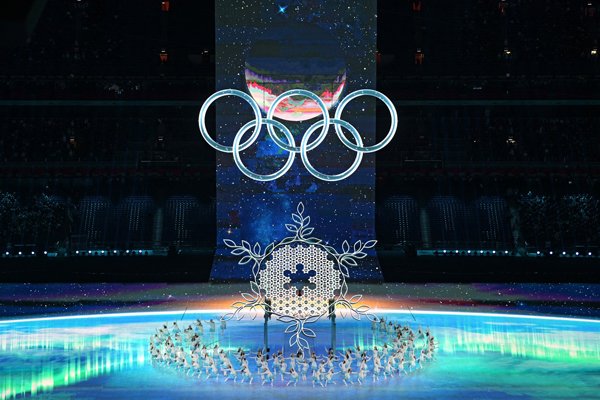 Dr. Randy Viola, Dr. Tom Hackett and Dr. David Kuppersmith give The Steadman Clinic a strong presence in Beijing
VAIL, COLO. – Following in the tradition of The Steadman Clinic's founder Dr. J. Richard Steadman, three doctors – two orthopaedic surgeons and one internal medicine specialist – from The Steadman Clinic traveled to Beijing, China to provide medical care and coverage for the U.S. Ski and Snowboard teams at the 2022 Winter Olympic Games, which began Feb. 4.
Surgeons Dr. Tom Hackett, Dr. Randy Viola, and internist Dr. David Kuppersmith are assisting the U.S. snow sports teams in roles defined by Dr. Steadman, who helped create the position of "team doctor" with the U.S. alpine teams back in the 1970s.
For Dr. Hackett, this marks his fourth straight Winter Games as he previously joined the U.S. teams in Vancouver, Canada in 2010, Sochi, Russia in 2014 and Pyeongchang, South Korea in 2018. Dr. Viola made his second straight Olympic journey after traveling to South Korea four years ago, while Dr. Kuppersmith is part of the Olympic experience for the first time.
"This is really (Dr. Steadman's) legacy and we would not be doing this if it was not for 'Steady' and the relationships that he created and the culture that he developed with international ski competitions back in his day," said Dr. Hackett. "This is really his legacy and now three of us from The Steadman Clinic are going. We will really have a strong presence at this one."
Between 1971 and 1973, Dr. Steadman was asked by the U.S. Ski Team to join its doctors' pool, which covered races in the U.S. and Canada. In 1976, he was named Chief Physician for the U.S. Ski Team and became a fixture at Olympic and World Cup skiing events. In the late '70s, he volunteered his services at what became the first ever U.S. Olympic training center in Squaw Valley, California.
Dr. Steadman retired from his practice in 2014 but remains a familiar face in Vail and is revered in the sporting community around the world.
"Many of the coaches and the athletes who know Dr. Steadman or have been worked on by Dr. Steadman, when they hear his name, their eyes always light up," continued Dr. Viola. "I think Doc Steadman was actually better known in Europe than he was in the United States because he took care of and treated so many of Europe's star soccer players and almost all of the major World Cup skiers."
With the example set by Dr. Steadman, the three TSC physicians know what their roles are in Beijing and realize the challenges ahead with COVID-19 and its continuing effects on the world over the last two years.
"The biggest side effect of COVID has been the lack of being able to be onsite ahead of time to do all of the necessary planning," said Dr. Hackett.
Dr. Hackett and other USOPC staffers did have the opportunity to visit Beijing and start medical care preparations for the 2022 Games back in 2020, but the emergence of the pandemic halted those onsite visits. Still, the staff was confident that the medical facilities would be ready for an Olympic Games met with health challenges that have not been present in the past.
Dr. Viola took another look at how COVID-19 is affecting these Games and how it challenges the Olympic athletes in a critical way.
"Most of these sports are very different than other sports," said Dr. Viola. "For instance, if you're a football player dealing with a COVID infection, you might miss a game or two. But when you are in the Olympics you really only have one shot to make your statement every four years. If you miss that one brief window, you may never get another chance. The stakes are very high for Olympic athletes."
Dr. Hackett and Dr. Viola's responsibilities at the Games are expanded from their normal routines in Vail.
"I'm an orthopaedic surgeon but most of what I do at these Games is not surgery, it's general medicine," said Dr. Hackett. "It's everything from coughs and sniffles to everything you can imagine. It's not just the athletes, we end up taking care of the staff, the coaches, the NBC team, the production people, and the camera operators."
With that extra duty in mind, coupled with the health and medical challenges presented by COVID-19, it certainly makes Dr. Kuppersmith's role as an internal medicine specialist more important at these Olympics. Every "cough and sniffle" will grab more attention and require more focus than in the past.
"COVID has certainly brought many medical and logistical challenges over the last two years," said Dr. Kuppersmith, "but I'm looking forward to joining my colleagues in Beijing. I am so humbled to be a part of this team. It is such a tremendous honor and privilege to represent The Steadman Clinic and carry-on Dr. Steadman's legacy."
The Steadman Clinic trio of doctors – along with their physician colleagues from the USOPC – look forward to the opportunity to help the American teams' cause.
"I've always looked at working the Olympics as a service," said Dr. Hackett. "We're not serving our military, but we can still serve our country in a way by taking care of our U.S. athletes when they are over there. We are there to advocate for our athletes in the unlikely event that they get hurt."
For further information, contact Lynda Sampson, VP External Affairs (
lsampson@sprivail.org
, 970/479-1563)
Share this Post: