WORLD-RENOWNED STEADMAN CLINIC AND STEADMAN PHILIPPON RESEARCH INSTITUTE (SPRI), PARTNERS WITH COUNTRY'S LARGEST OUTPATIENT ELECTRONIC HEALTH RECORD PROVIDER, eCLINICALWORKS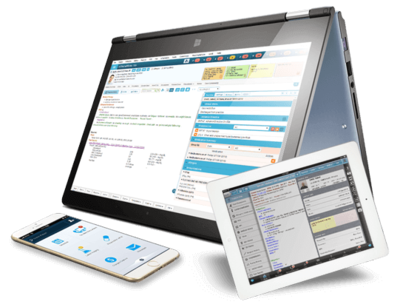 VAIL, COLO.-- -December 15, 2016-- -The Steadman Clinic and
Steadman Philippon Research Institute (SPRI)
, nationally recognized sports medicine orthopaedic clinic and home to one of the largest orthopaedic research databases, is partnering with
eClinicalWorks
to accelerate bench-to- bedside clinical translation. eClinicalWorks is a leader in healthcare IT solutions, providing a comprehensive EHR solution in addition to population health, patient engagement and revenue cycle management tools.
"eClinicalWorks has shown itself to be a true partner, working with us to ensure that their EHR technology comprises a robust bench to bedside outcomes based research capability. This is optimal for our patients as well as the orthopaedic and sports medicine community as a whole," said
Dan Drawbaugh
, CEO of The Steadman Clinic and SPRI.
In addition to being one of the leaders in technology based research integration, The Steadman Clinic and SPRI in partnership with eClinicalWorks will significantly enhance the patient experience by delivering best in class medical treatments built upon novel predictive injury modeling.
The Steadman Clinic and SPRI continue the pursuit of science finding cures, medicine enhancing lives through this partnership bridging the gap between researchers and providers to the benefit of all of our patients.
Share this Post: