Dads of Olympians Benefit from World-Class Care at Steadman Clinic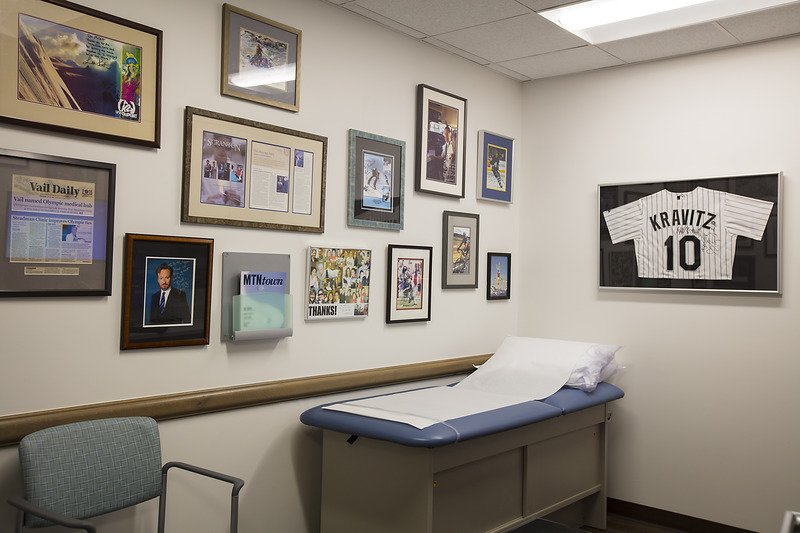 The Steadman Clinic is known the world over for treating elite athletes and hundreds of Olympians – a legacy that goes back to 1976 when Dr. Richard Steadman was named chief physician for the U.S. Ski team – and continues today.
But The Steadman clinic also provides elite athlete care for weekend warriors and people who simply want to stay active and fit.
Two recent examples happen to involve the dads of 2018 Winter Olympians: Alan Kildow, whose daughter Lindsey Vonn, is heading to her fourth Olympics with a women's record 81 career World Cup wins; and Buzz Schleper, father of four-time Olympic U.S. ski team member Sarah Schleper, who will be competing for Mexico in PyeongChang. Married to Federico Gaxiola, Sarah gained dual citizenship with Mexico in 2014 and has the honor of being Mexico's flag bearer in PyeongChang.
Buzz Schleper, a long-time patient who recently underwent left knee replacement surgery with Dr. Raymond Kim and right knee arthroscopy with Dr. Tom Hackett, says at the Steadman Clinic, "You're treated like a top athlete, even when you're not." Kildow agrees. "Nobody is treated any differently there whether you're an Olympian or 'Joe Six Pack' off the street."
Buzz, 67, was back on the slopes seven months after getting his new knee replacement, a timetable that was delayed five weeks by getting the other knee scoped. "I probably could have water skied last summer, but I wanted to save myself for the snow, because that's my first love. I had heard it might be one to two years to really feel normal, but on the first day out I was totally comfortable. I quickly felt like my old self again. There was no swelling, not one problem. Dr. Kim is a miracle man."
"Everybody is so professional at The Steadman Clinic from start to finish. You feel like you're in the best hands for the injury you have and the treatment. They walked me through the rehab process. The whole experience was smooth as silk. Even in your follow-up, they treat you like royalty." Buzz, who owns Buzz's Boots and Boards ski shop in Vail, says a number of his clients have had similar experiences with multiple doctors at Steadman.
The Kildows, including their five children, moved from Minneapolis to Vail in 1997 and quickly became well acquainted with The Steadman Clinic.
"With five kids in Ski Club Vail and racing, and all the other things children do to themselves while they're growing up, all my children except one has been to Steadman for one reason or another. I've been well aware of their reputation for a long time."
Kildow, himself a former elite ski racer, injured his left knee in 1971 while training with the Austrian team. Over the ensuing 40 years, the knee had continued to deteriorate, making it increasingly difficult for him to ski.
After seeing Dr. Kim, Kildow says, "the choice was easy," and he had knee replacement surgery in April 2017.
Kildow, 65, also appreciates the attention to detail and personal care of The Steadman Clinic staff. "The Steadman Clinic is a very comforting environment. The process was easy. Everything was well organized, and I got a good explanation regarding what the procedure would be. The information provided to me about what's done, how it's done and what the outcomes usually are was really good and comforting.
"I should have had (knee replacement surgery) years before. It was basically day surgery. I showed up about 8:30 a.m., was prepped and readied for surgery and in the O.R. by 9:45 a.m. I walked out on crutches at 6:45 that evening."
Kildow describes a smooth recovery process that had him back on the slopes in October. "One of the amazing things to me was how quickly I recovered. I was really hesitant to have my knee replaced. I thought it would limit what I can do, that my knee wouldn't be the same, wouldn't have flexibility. All of that was completely wrong. This is the first time I can ski without pain in years."
The best part about these success stories is that you don't have to be an Olympian – or an Olympian's dad – to benefit from the world-class care provided at The Steadman Clinic. Just ask Joe Six Pack off the street.
Share this Post: