The Steadman Clinic's Partners with Ski & Snowboard Club Vail to Form Sports Medicine Program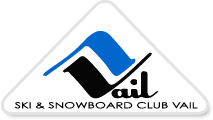 Dr. Peter Millett named Medical Director and Greg De Luke to serve as Athletic Trainer as The Steadman Clinic bolsters its longstanding support of area athletes
VAIL, CO—(Marketwired – December 28, 2016) - The Steadman Clinic has partnered with
Ski & Snowboard Club Vail
to create a sports medicine program that includes a Medical Director and a full-time certified athletic trainer.
The Steadman Clinic's internationally recognized orthopaedic surgeon
Dr. Peter Millett
will serve as the Medical Director of SSCV. As a partner at The Steadman Clinic, Dr. Millett has been consistently selected as one of the "Best Doctors in America" and has been ranked in the top 1% of Orthopaedic Surgeons by U.S. News and World Reports. Dr. Millett will oversee all aspects of the new program which will bolster The Steadman Clinics's already strong presence in medical care and sports medicine for the schools and clubs in the local area.
"The Steadman Clinic is proud to continue it's groundbreaking efforts to maintain the safety and health of all the athletes who participate in the various sporting activities sponsored by Ski & Snowboard Club Vail," Millett said. "We have a staff of internationally renowned surgeons and specialists at The Steadman Clinic and are blessed with some of the finest, state-of- the-art medical and rehabilitation facilities. We look forward to growing this program in partnership with our colleagues at SSCV."
The sports medicine program's main focus will be injury prevention through education, research and conditioning programs.
Greg De Luke has been named as full-time athletic trainer for the new program. He will be working daily with the athletes, parents and coaches out of the Golden Peak facility and the Minturn Fitness Center. Athletic training services will include first aid and injury evaluation, treatment, rehabilitation and injury management free of charge to the athletes at SSCV.
"Greg brings great knowledge and medical care to this exciting new program," said Brandie Martin, the Athletic Training Director at TSC. "He has past experience working with elite ski and snowboard athletes and understands the sports that our community is so passionate about. We want this program to be a model for all the other ski and snowboard clubs in the nation, providing detailed and specialized medical care to our competitive youth athletes."
"We are thrilled with our new strategic partnership with The Steadman Clinic" says John (JC) Cole, Human Performance Director from SSCV. "Having Greg on our Human Performance Team and Dr. Millett as our new Medical Director will now provide us the medical support at every level that will assist us with providing the best possible resources for our athlete families. This partnership additionally will add the research component to our Human Performance Program that will now allow us to stay at the forefront of sport science in the US. As the nation's number one ski and snowboard club program, it is logical that we would team with the nation's number one orthopaedic program!"
The Steadman Clinic has a long history of supporting local youth athletes, as it is currently celebrating 20 years of providing
certified athletic trainers to the local high schools
. TSC's community sports medicine program also offers free pre-participation physicals and provides sports medicine coverage to many local youth sports organizations and events. Athletic trainers at Eagle Valley High School, Battle Mountain High School and Vail Mountain School have been keeping athletes safe and healthy by providing daily sports medicine coverage, free injury clinics and sports medicine lectures.
Share this Post: