Watch: Volunteer Initiative with Eagle County High Schools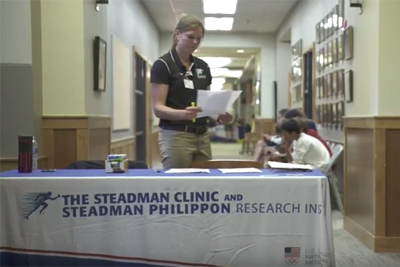 On August 3rd, as part of a volunteer initiative with Eagle County high schools, fellows and athletic trainers from The Steadman Clinic, led by Dr. Matthew Provencher, visited Vail Mountain School to provide free sports physicals to students.
The Steadman Clinic and Steadman Philippon Research Institute (SPRI) have long been known for their generosity in the Vail Valley, and this effort continues in that tradition of community giving. Take a look at the video below to see a bit of the action.
Share this Post: