Drs. Hackett and Viola to Represent USOC and The Steadman Clinic at Upcoming Winter Olympic Games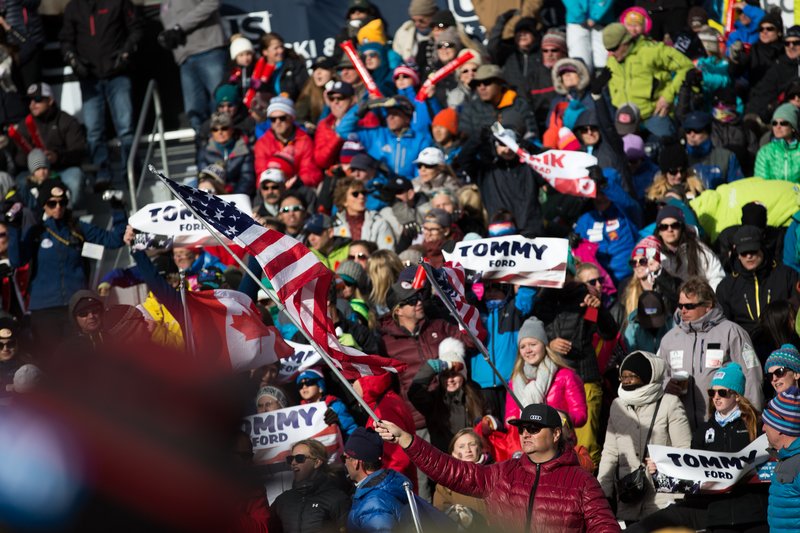 They Describe Their Volunteer Roles as "First Responders" and "Advocates" for Seriously Injured Olympians
The world's greatest winter sports athletes strive for their best performances on the biggest stage this month at the 2018 Olympic Winter Games in PyeongChang, South Korea. The athletes, though, aren't the only ones making the most of their skills, talents and professionalism at the Games.
Dr. Thomas Hackett and Dr. Randy Viola, two highly decorated
orthopaedic surgeons
from The Steadman Clinic in Vail, will serve integral volunteer roles on the medical staffs of the United States Olympic Committee (USOC) and the U.S. Ski and Snowboard team. For Hackett, the games in South Korea mark his third Olympic assignment (Vancouver in 2010, Sochi in 2014), while Viola will be attending his first Olympics.
In effect,
Hackett
and
Viola
are working as first responders at the Games. In the event of a traumatic injury to a Team USA athlete, Hackett and Viola will make sure the athlete gets off the mountain properly, is transported to the local hospital and gets the best care possible. To be fully prepared, Hackett has made multiple trips to South Korea.
"We do a lot of training," Hackett said. "I've been to all the nearby hospitals and know their triage protocols. I know many of the local doctors. I know where the helicopters are going to land, where the ambulances are and what facilities have what capabilities, so we can best direct our U.S. athletes if they get hurt."
They are also advocates for the athletes.
"Primarily, (we're) going over there to advocate for all U.S. athletes, to assist with their medical management, beginning in the first few minutes after an injury. The Koreans are very well trained and sophisticated, but we want to do all we can to get our athletes to the right level of care at the right facility. Sometimes that means flying them home."
Landing an Olympic assignment is something that Viola has looked forward to for many years.
"Any sports medicine doctor has this on their list," said Viola. "The Olympics represent the pinnacle in sports, for the athletes, the coaches and the doctors, trainers and other support staff. I have always wanted to go watch the Olympics and it is going to be an even better experience to be a part of it."
There is one part of the Olympic adventure that really stands out for both Steadman doctors.
"I was honored when I was asked by the athletes to walk with them in the Opening Ceremony in Sochi in 2014," said Hackett. "It was one of the highlights of my life. I never felt so much love of country and patriotism as I did at that moment. I love the cohesion of all the American athletes from every sport. It was a great honor to be a part of it.
"I've been real fortunate," Hackett continued. "I've worked at Super Bowls, the World Series, the NBA playoffs, the Stanley Cup … in one form or another I have been a part of every major sporting event you can imagine. Nothing compared to walking in the Opening Ceremony."
Viola is in complete agreement. "It's a tremendous honor to be asked by the athletes to join them in this historic ritual at the Olympic Games. When you get that call and receive that invitation, you realize that your athletes respect all that you have done in helping them prepare for this Olympic competition."
For Hackett, the PyeongChang Games represent the chance to serve his country.
"I've always looked at this assignment as a service, a volunteer mission. I never served in the military, but this is one way I can contribute by making sure that our American athletes are managed as well as they can be while they represent our nation."
Viola is hoping his training and preparation is never called upon.
"I'm looking forward to not doing a lot. Our goal and all of our preparation has been to help our athletes stay safe throughout the competition. The best scenario has me watching and supporting our teams and not having to treat them for any new injuries or deal with any setbacks."
Both doctors appreciate the honor and opportunity to be a part of the U.S. delegation and each understands the tradition they carry to South Korea, following the path that Clinic founder Dr. Richard Steadman blazed decades ago.
"Dr. Steadman was a sports medicine doctor before there really were 'sports medicine doctors,'" said Viola.
"Dr. Steadman's legacy is so strong," said Hackett. "The relationship with the Olympics goes back many years. His name carries a lot of weight across sports, across nations. It is a name that represents quality."
Team USA is fortunate to have that legacy carried on with Hackett and Viola – two more names from The Steadman Clinic that represent quality.
Share this Post: