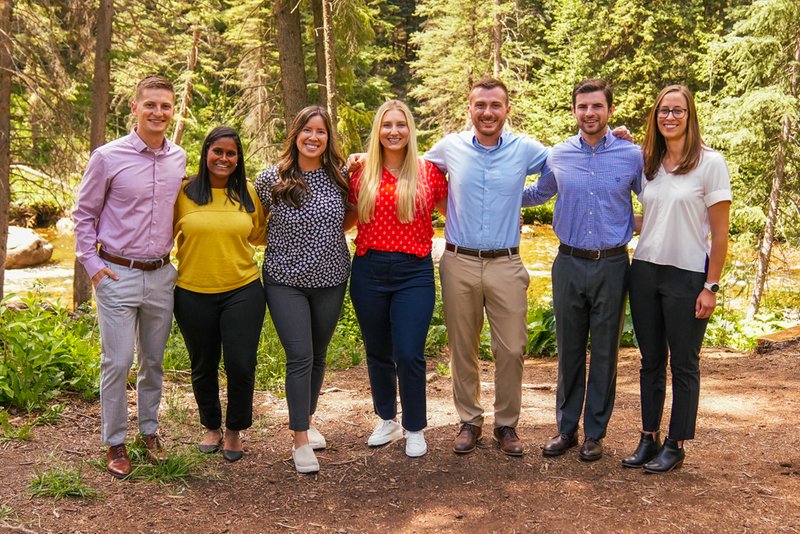 (Left to Right) Christian McMillan, Tara McConohy, Karina Avila, Marlee Porter, Shay Hannigan-Luther, Jack Sheerin, Amanda Leitch


Karina Avila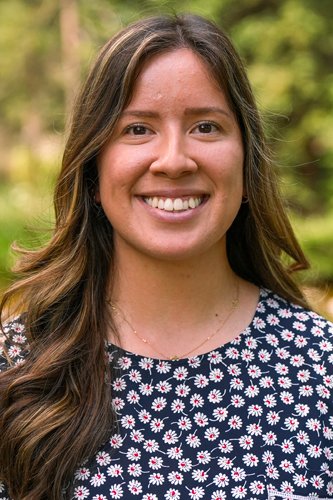 Karina is originally from Phelan, California. She attended San Diego State University's Athletic Training Program, graduating in May of 2018, her class was the 50th Graduating class of the program. While being an Athletic Training Student at SDSU she had two clinical rotations. The first clinical rotation was at the University of California San Diego working with the Women's Soccer and Men's Volleyball teams. Her second clinical rotation was at San Diego State University where she worked with the Aztec Football and Women's Volleyball teams. After graduation she moved to Charleston, Illinois to work as a Graduate Assistant Athletic Trainer at Eastern Illinois University. At EIU she covered multiple sports while completing her Master of Science in Sports Administration. While working at EIU she provided coverage for Women's Volleyball, Men's & Women's Swimming, Football, and Baseball. Upon completing her Masters Degree at EIU in May of 2020, she then went on to become a Resident Athletic Trainer at the University of Nevada, Reno providing coverage for the Nevada Wolf Pack Football & Cheer Teams. While having several experiences at the Division I & II level, Karina just recently finished a professional internship with the New York Jets Football Team as a Seasonal Intern Athletic Trainer. Karina enjoys spending time with her family and friends, reading, hiking, and listening to true crime podcasts! She is excited to have the opportunity to work alongside and learn from the world-renowned surgeons at The Steadman Clinic and cannot wait to explore the many outdoor activities Vail has to offer!




Shay Hannigan-Luther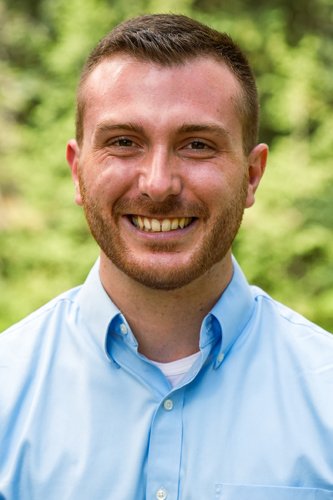 Shay was raised in Coeur d'Alene, Idaho. He attended Willamette University in Salem, Oregon, where he received his Bachelor of Arts in Exercise Science and Spanish in 2019. During his years at Willamette University, he worked as an Athletic Training Aide with the sports medicine staff, assisting with medical coverage for a variety of collegiate sports. He then continued his education at Oregon State University (OSU), obtaining a Master of Athletic Training degree in 2021. While at OSU, he completed clinical rotations with the Beavers' Football, Women's Basketball, Baseball, Softball, Women's Crew, and Volleyball teams, as well as a local high school and Western Oregon University Football. His graduate research project consisted of studying the number and characteristics of non-time-loss injuries in collegiate soccer student-athletes, in order to better describe the full breadth of injuries that an athletic trainer will manage when working with the population. He then completed a year-long internship at Washington State University, working as an athletic trainer with the Track and Field/Cross Country team. In his free time, Shay enjoys hiking, snowboarding, traveling, and reading. He is excited to learn from the world class medical team at The Steadman Clinic and to explore the beautiful outdoors of Colorado.




Amanda Leitch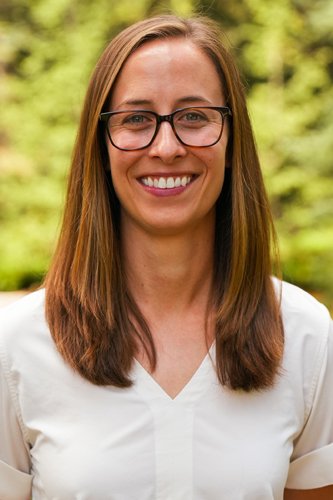 Amanda was born and raised in New Hope, MN. She completed a Bachelor of Science in Athletic Training from the University of Wisconsin-Madison in 2012. She then moved to the East Coast to pursue a Master of Science in Human Physiology from Boston University. She worked as a graduate assistant athletic trainer with a variety of teams including, Club Men's Ice Hockey, Swim & Dive, and Softball. Following graduate school in 2015, Amanda accepted a full-time athletic trainer position at Dartmouth College in Hanover, NH. For the past 7 years, she had the privilege to provide care for the Women's Soccer, Women's Tennis, and Women's Lacrosse programs. Amanda was promoted to a Senior Athletic Trainer in the fall of 2021 where she oversaw the Sports Medicine departmental policies and procedures, acted as a mental health liaison between the Department of Sports Medicine and the Department of Counseling and Human Development, and worked as an American Red Cross CPR and First Aid instructor. Amanda enjoys stand-up paddle boarding, skiing, and anything outdoors. She learned how to ski on the icy mountains of the East Coast and is looking forward to West Coast powder this year. She is excited to transition into the physician clinic setting and to learn from the world-renowned orthopedic team at The Steadman Clinic.




Tara McConohy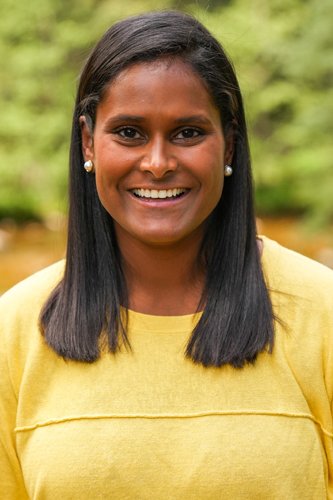 Tara was born in Kerala India and was adopted at the age of 3 ½ by her amazing parents Connie and Joe. She was born and raised in Wisconsin, with her formative years being in Menomonie Wisconsin. She attended undergrad at Cornell College where she received her Bachelor's Degree in Kinesiology/Exercise Science and K-12 Physical Education. While at Cornell College, Tara worked as a student medical assistant alongside the certified Athletic Trainers. During her time at as an SMA she worked with Women's Volleyball, Women's Basketball and Track and Field. Being an SMA fostered Tara's interest in Athletic Training. Tara received her Master's Degree in Athletic Training from Montana State University – Billings (MSUB). While at MSUB she experienced Athletic Training clinicals via a variety of entities, most notable being with the Rodeo and the state's largest wrestling tournament. Also, at MSUB, Tara had the opportunity to teach multiple sections of undergraduate physical education coursework. Once graduated from MSUB Tara landed a job with Mayo Clinic Health System – Red Cedar as an Athletic Trainer for two local high schools in Western Wisconsin. In Tara's free time, she enjoys spending time with her kitties, Stella and Sparky. She also enjoys skiing (she is National Ski Patrol certified), tennis, rollerblading, performing in the Ludington Guard Band, and traveling. Tara is eager to absorb as much knowledge and experience as she can during her residency here at the world-renowned Steadman Clinic. Also, while in Colorado, Tara hopes to take advantage of all the outdoor activities Colorado has to offer, specifically crossing off her bucket list a 14er and the Manitou Incline.




Christian McMillan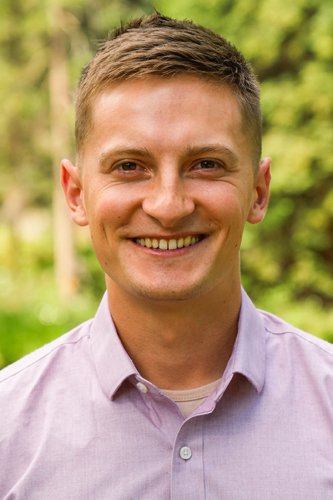 Christian was born in Stuttgart, Germany, and moved to Saratoga Springs in upstate New York when he was four years old. He received his Bachelor of Science degree in Athletic Training and Health Science from Castleton University in Vermont. While at CU, he completed clinical rotations with Men's and Women's Lacrosse, Men's Soccer, Men's Wrestling, Field Hockey, and a rotation at Middlebury College, where he primarily worked with Football. He completed additional rotations at the Vermont Orthopedic Clinic and iSPORT clinic, located at the base of Killington Ski resort in Vermont. He continued his education at Texas State University, earning his Master's in Athletic Training in the Spring of 2021. Throughout his two years in San Marcos, TX, he worked as a Graduate Assistant Athletic Trainer for the Texas State University Softball Team. During this time, he had the opportunity to lead as a preceptor for multiple Masters of Athletic Training and Athletic Training undergraduate students. After working the remainder of the 2021 year in the Austin metropolitan area, he moved to Boston, MA, and completed a five-month internship in strength and conditioning at Champion Physical Therapy and Performance. Christian enjoys all outdoor activities, including snowboarding, biking, and training for long-distance endurance events. He is excited to have the unparalleled opportunity to learn from world-class clinicians and researchers at the Steadman Clinic and explore many of the adventures Vail has to offer.




Marlee Porter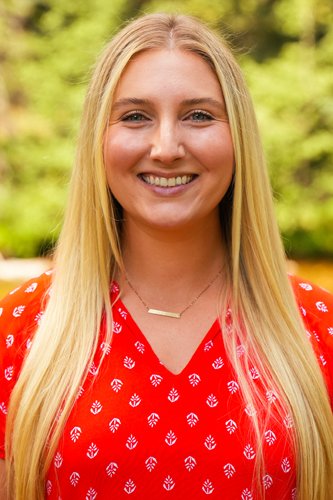 Marlee was born and raised in the San Francisco Bay Area in Walnut Creek, CA. Her first experience with athletic training was in high school as she was the first female athletic training student at De La Salle High School in Concord, CA, the all boys school across from her all girls school, Carondelet High School. She worked with football, swimming and water polo and loved her experience so much that she decided to pursue it in college. She received her Bachelor of Science in Athletic Training from Texas Christian University in Fort Worth, TX. During her time as a Horned Frog athletic training student, she gained clinical experience in collegiate football, women's indoor and sand volleyball, track and field, and cross country, as well as at local high schools. She also completed a study abroad program for public health in Switzerland and Ireland. Her favorite unique opportunity from her undergraduate athletic training experience was working the Fort Worth Stock Show and Rodeo. After graduating, she accepted a co-head athletic trainer/sports medicine teaching role at Haltom High School, a Texas 6-A football powerhouse in north Fort Worth, where she has worked for the past 5 years. While working at Haltom, she completed her Master's in Sports Administration through the University of Miami Graduate School. Marlee is very excited for the opportunity to move to CO as she loves the outdoors, especially hiking, going to the lake to swim and wakesurf, snowboarding and playing with her two dogs, Bowie and Murphy. She is a big sports fan, especially ice hockey and football, and in her down time enjoys going to concerts, traveling, reading, and doing yoga. Marlee is thrilled with the opportunity to explore Vail and learn from the world-renowned healthcare providers at the Steadman Clinic!




Jack Sheerin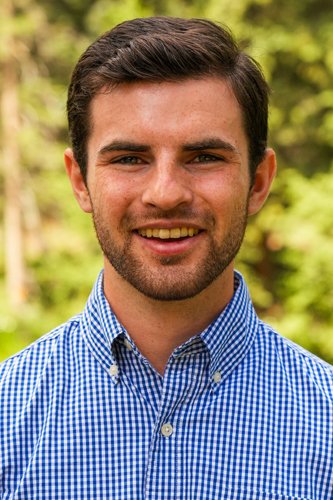 Jack was born and raised in Princeton Junction, New Jersey, and graduated from Springfield College with a Bachelor of Science in Athletic Training in 2020. As an Athletic Training Student, Jack worked with Springfield College's Women's Field Hockey, Men's and Women's Track and Field, and Men's Tennis teams and had clinical rotations with Springfield's Sports Rehabilitation Clinic, and The College of the Holy Cross Football team. While completing his Bachelors degree Jack also competed as a pole vaulter for the Springfield Pride's Men's Indoor and Outdoor Track & Field team. After Springfield Jack would continue his education by accepting a position at Indiana University – Bloomington in the Post-Professional Athletic Training Program where he earned a Masters of Kinesiology. While at IU Jack worked as a Graduate Assistant with the Hoosiers' Men's and Women's Cross Country and Track & Field teams, in addition to serving as a preceptor to Master of Athletic Training students, and as an instructor for undergraduate kinesiology labs. While obtaining his Master's degree Jack conducted research examining the impact interprofessional education has on the interprofessional collaborative practices of Athletic Trainers. In his free time Jack enjoys being outdoors, baking, rewatching Star Wars movies and woodworking. Jack is excited to explore Vail and seize every opportunity to learn from the world-renowned medical professionals at the Steadman Clinic