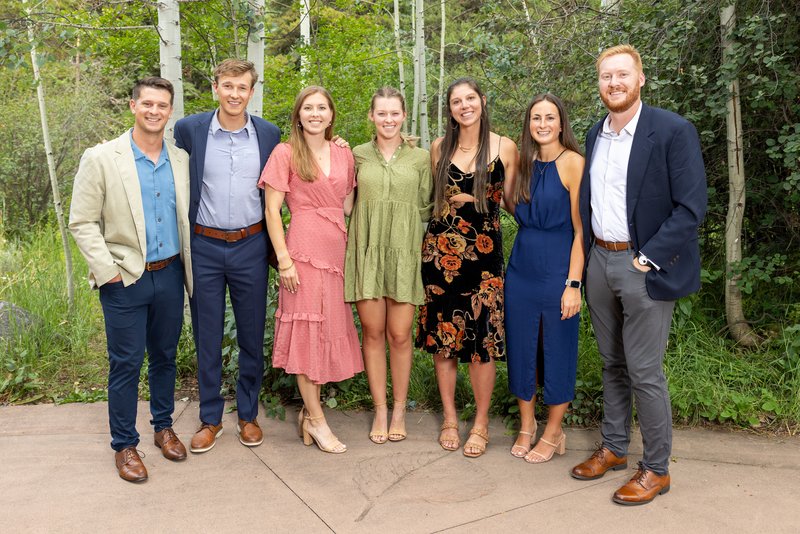 (Left to Right) Marc Hinson, Brendan Czarnecki, Kendall Couch, Haley Berry, Keeley Smith, Sara Burney, Ryan Froom

Haley Berry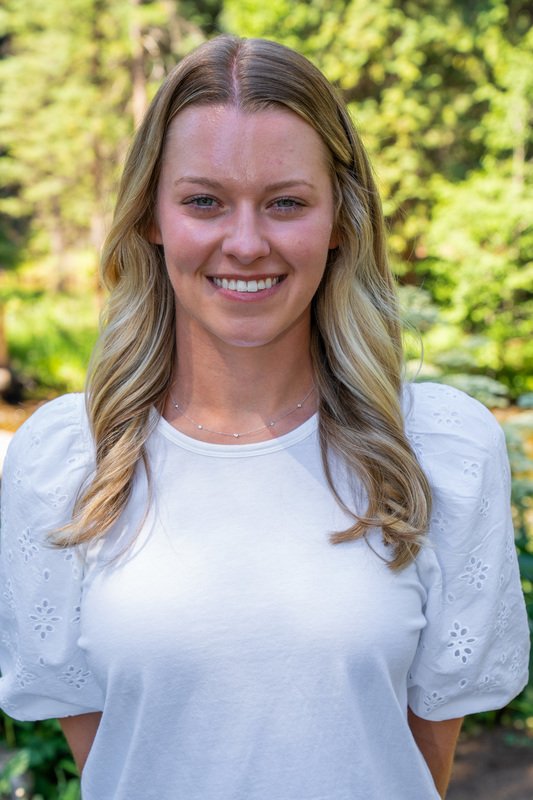 Haley was born and raised in the suburbs of Charlotte, North Carolina and graduated from Appalachian State University with a Bachelor of Science in Athletic Training and a minor in psychology in 2020. During her time at App State, she gained clinical experience with the Mountaineer's men's soccer, women's basketball, Track and Field, Cross Country, Field Hockey, Football, Wrestling and Cheerleading teams. She continued her education at the University of North Texas, earning her Master of Science in Kinesiology with a concentration in Sport and Exercise Psychology in 2022. While at UNT, she worked as a teaching assistant for the undergraduate athletic training courses and as a graduate assistant athletic trainer with the Mean Green's Football and Swim and Dive teams. Since graduating from UNT, Haley has worked at Wise Health System in their Sports Medicine group, Fit-N-Wise, in the clinic and providing outreach coverage in the Dallas-Fort Worth Area. Also at Fit-N-Wise, she provided sport psychology services to local athletes and club sports teams. In her free time, she enjoys spending time with friends and family, traveling and anything outdoors. Haley is excited to have the opportunity to learn from the world-renowned clinicians at The Steadman Clinic and spend the year exploring and enjoying all the outdoor activities Colorado has to offer!

Sara Burney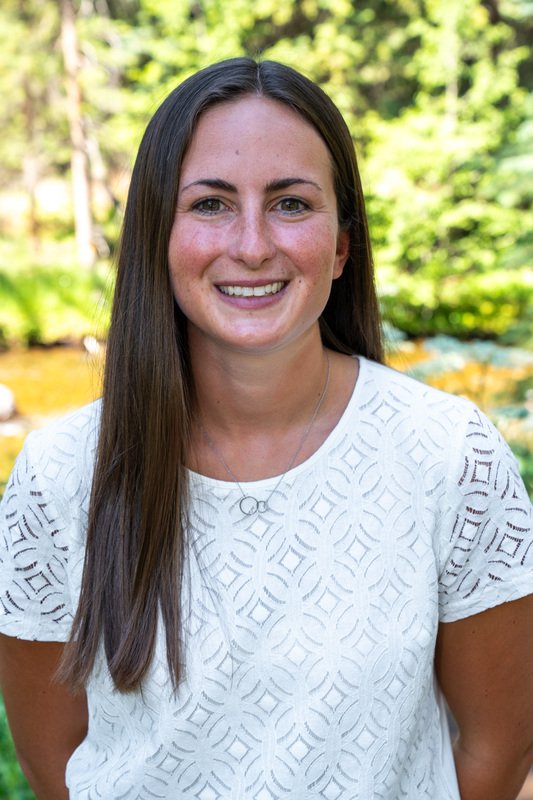 Sara was born and raised in Yardley, Pennsylvania. She completed a Bachelor of Science in Athletic Training form West Chester University, and a Bachelor of Science in Biology and Athletic Coaching form Millersville University in 2021. As an Athletic Training Student, Sara worked with the Millersville Football program, Conestoga Valley High School, Lancaster Catholic High School, and Millersville's Spring Sports Rehabilitation Clinic. While completing her undergraduate degrees Sara competed for the Millersville Marauders Lacrosse team. She continued her education earning a Master of Business Administration in Management form Wagner College in Staten Island, NY. Her first year at Wagner she worked as a Graduate Assistant with the Field Hockey, Men's and Women's Swim and Dive, and Women's Lacrosse programs. In her second year with the Seahawks, she worked full time with the Women's Basketball, Women's Water Polo, Fencing and Bowling teams. Sara enjoys going to the beach, surfing, skiing, coaching, and exploring the outdoors with family and friends. She is excited to learn from the world-renowned medical team at The Steadman Clinic and explore all that Vail and Colorado has to offer.

Kendall Couch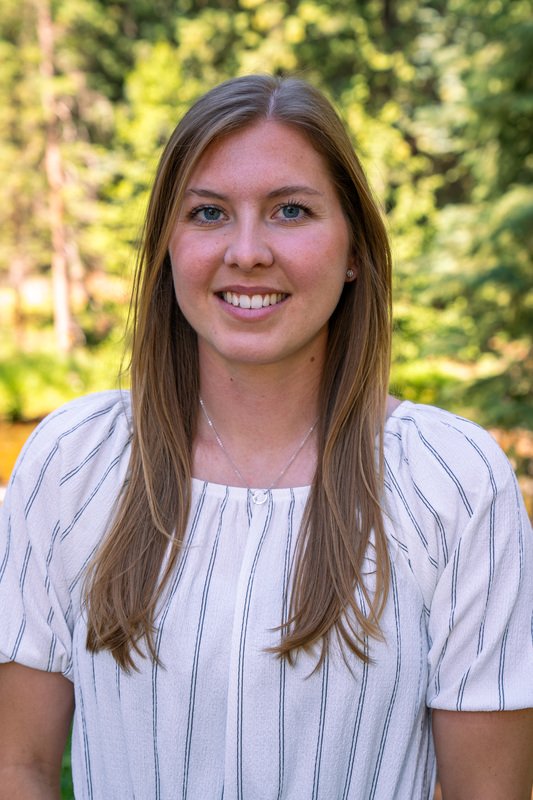 Kendall grew up in Maple Glen, Pennsylvania. She graduated from Ursinus College with a Bachelor of Science in Health and Exercise Physiology in 2018. During her time at Ursinus, she was a member of the women's soccer team, studied abroad in Australia, and completed undergraduate research examining cardiovascular adaptations to exercise and disease. Upon graduation, Kendall continued her studies at West Chester University of Pennsylvania (WCU) in the Master of Science in Athletic Training program. As an athletic training student, she completed clinical rotations with The Hill School, WCU Women's Rugby, The Philadelphia Soul AFL team, and the Navy Midshipmen Football team. In 2020, she completed a year-long fellowship at the United States Naval Academy in Annapolis, MD. She served as the athletic trainer for the Navy Men's Gymnastics team. In 2021, Kendall accepted a full-time position at Brown University in Providence, RI. For two years she was the athletic trainer for the Bears' Women's Lacrosse, Men's Soccer, Diving, and Field Hockey programs. In her free time she enjoys being outdoors, trying new restaurants, and spending time with her rabbit Nigel. Kendall is excited to explore Colorado and work alongside world-renowned orthopedic surgeons at The Steadman Clinic.

Brendan Czarnecki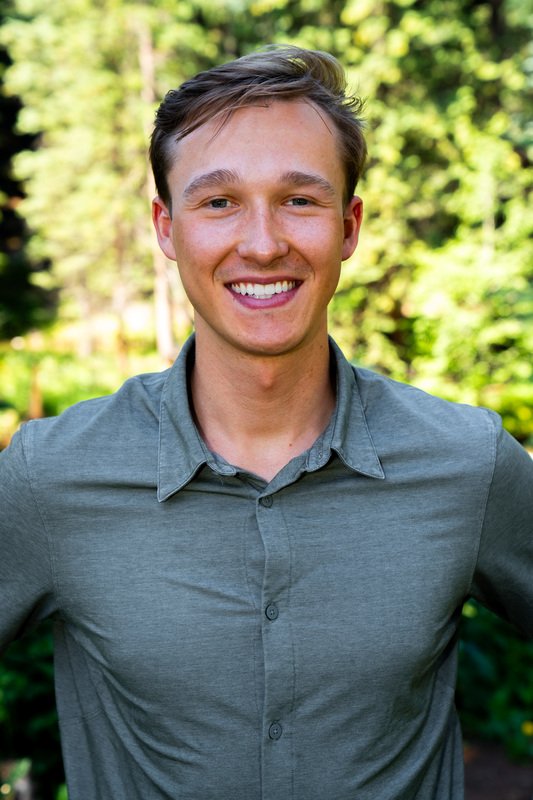 Brendan was born in New York City and moved around the United States frequently throughout his childhood. He attended Merrimack College where he received both his Bachelor of Science degree in Exercise Science, and Master of Science in Athletic Training. While at MC he completed clinical rotations in 3 different settings, the most impactful being at The University of Massachusetts Lowell with Men's Lacrosse. Following graduation in 2021, Brendan accepted a full-time Athletic Trainer position at the University of New Hampshire. At UNH he had the privilege of providing care for Women's Volleyball, Women's Soccer, and Women's Basketball. Amongst his responsibilities with his assigned teams, he also served as the External Clinical Site Coordinator for Athletic Training Students, where he developed relationships and standards with other universities. As a part of this, he had the opportunity to lead as a preceptor for ATS from a variety of schools. In his free time, Brendan loves road biking, skiing, hiking, golfing, and disc golfing. He also enjoys relaxing by playing video games, listening to true crime podcasts, and watching hockey. He can't wait to explore everything else that Vail and the mountains have to offer! Brendan is excited to transition into the physician clinic setting and to be a sponge during his residency while learning from the world-renowned physicians and researchers at The Steadman Clinic.

Ryan Froom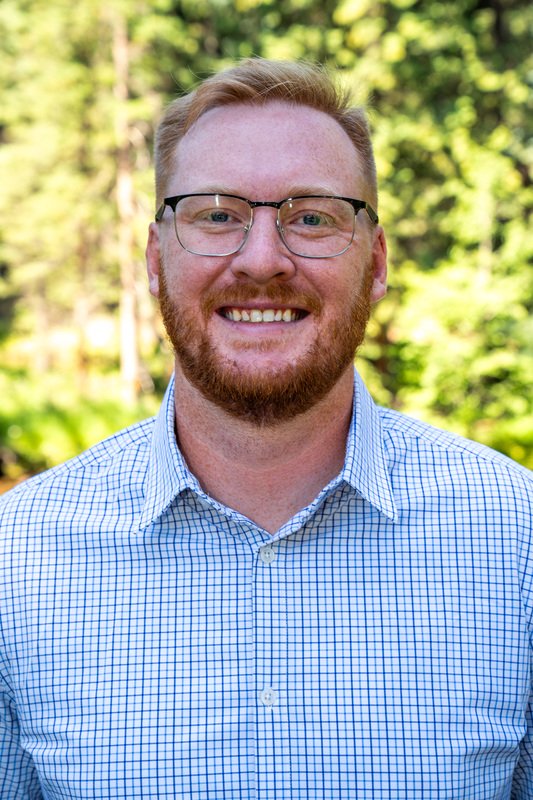 Born and raised in Crystal, Minnesota, Ryan developed an early passion for health and sports, leading to a Bachelor of Science in Health Education and Promotion from South Dakota State University (SDSU) in 2018. Following his undergraduate studies, he completed a Master's in Athletic Training at SDSU in 2020 and a Graduate Certificate in Medical Physiology from the University of Florida in 2022. While at SDSU he balanced academics and athletics as a student-athlete in baseball. As a graduate student, Ryan gained hands-on experience performing clinical rotations with SDSU's football and softball teams, as well as placements at Allina Orthopedics, Orthopedic Institute, and various high schools. Ryan's passion for baseball led him to sign a professional contract with the independent Sioux Falls Canaries in 2019, an opportunity cut short due to injury. As a Certified Athletic Trainer, Ryan's career took a diverse path. He cared for collegiate softball and volleyball players as an Assistant Athletic Trainer at Minnesota State University Mankato and for professional and Olympic baseball players as the Athletic Trainer for the Sioux Falls Canaries. He also provided outreach coverage to several sports and tournaments in South Dakota and Alabama through Sanford Sports Medicine and ATI Physical Therapy. Expanding his knowledge in sports medicine, Ryan interned at the esteemed Andrews Sports Medicine and Orthopaedic Center and American Sports Medicine Institute in Birmingham, Alabama, contributing to several research projects. Away from his professional commitments, Ryan spends his free time hiking, snowboarding, traveling, and participating in sports. He is eagerly looking forward to absorbing knowledge from the world-renowned medical team at The Steadman Clinic and embracing life in Colorado.

Marc Hinson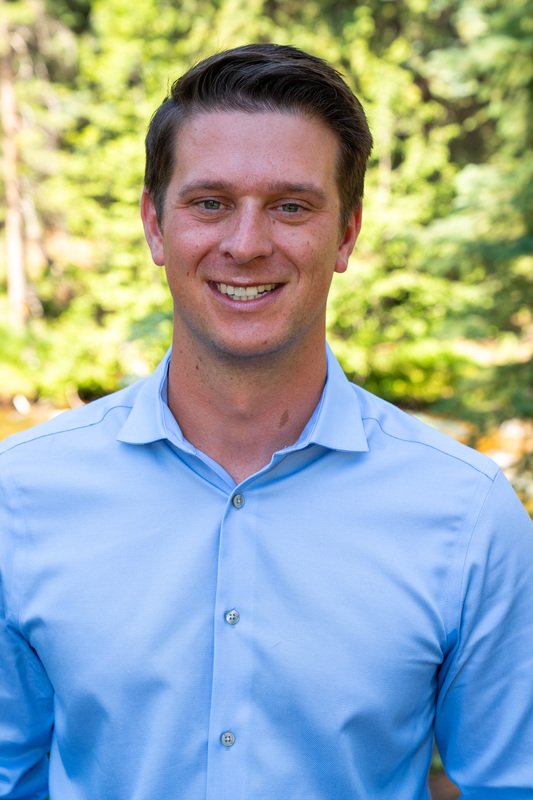 Marc is a Columbus, Georgia native and began his career in the U.S. Navy in 2012, serving as a Surface Rescue Swimmer onboard the USS Peleliu and USS Makin Island. Stationed in San Diego, California, he found himself drawn to cartography and chart plotting during his time in the military. Following his service, Marc enrolled at San Diego State University, graduating in May 2022 from the Athletic Training Program – the last class before the program transitioned to a full-time master's program. His clinical rotations included stints at the University of San Diego, where he worked with the Football, Baseball, and Men's Golf teams, and at the University of California San Diego, working with their Men's Soccer and Baseball teams. Post-graduation, Marc pursued a Master of Science in Kinesiology - Sport Performance at Point Loma Nazarene University while providing athletic training coverage for various teams in MLS Next, University of California San Diego, and Albion San Diego. In addition, he served as an Athletic Performance Apprentice at the University of California, San Diego, coaching golf and assisting with baseball. When not fully immersed in sports and his career, Marc often enjoys leisure time with his dog Hank, golfing, skiing, road-tripping, and mountain biking. He eagerly looks forward to gaining firsthand experience and mentorship from the esteemed medical team at The Steadman Clinic in Colorado and exploring the beautiful landscapes the state has to offer.

Keeley Smith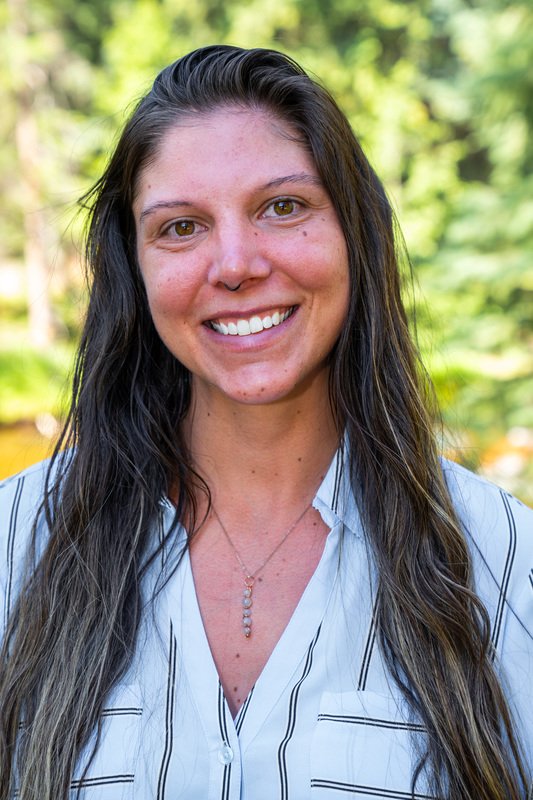 Keeley is originally from St. Augustine, Florida. She attended Florida Southern College (FSC) in Lakeland, FL where she received her Bachelor of Science in Athletic Training with a minor in Exercise Science. During her years at FSC, she was part of a research group who had an abstract feature in the British Journal of Sports Medicine in 2017, and a poster presentation feature at the International Olympic Committee Conference on Injury and Illness Prevention in Monaco, Europe in 2017. After FSC, she attended Eastern Kentucky University (EKU) in Richmond, Kentucky where she received her Master of Science in Exercise Science, Exercise and Wellness Concentration. While at EKU she worked as a Graduate Assistant Research Assistant with The Lexington Clinic where she was part of the data collection process for Patient Reported Outcomes (PROs) for multiple joint specialties. She graduated from EKU in December of 2019. In January of 2020, she began working as the Head Athletic Trainer at DME Sports Academy, where she was tasked with establishing Athletic Training and Exercise Science programs for over 100 athletes at the middle and high school levels. She also assisted Coach Tom Shaw with NFL Combine prospect athletes, and was able to learn about Strength and Conditioning programming at the elite level. In January of 2022, she began working as an Athletic Trainer at UF Health Orthopaedics and Sports Medicine in Deltona, Florida, where she assisted with patient intake, orders, and she assisted the physicians as a scribe. Keeley enjoys spending her time doing any outdoor activities (especially hiking!), reading, practicing yoga & meditation, and finding eccentric tea shops. She is excited to learn new perspectives from the world-renowned surgeons at The Steadman Clinic, and to delve deeper into the intricacies of the amazing human body.