Steadman Philippon Research Institute Sports Medicine Fellows 2017-2018

---
J.P. Begly, M.D.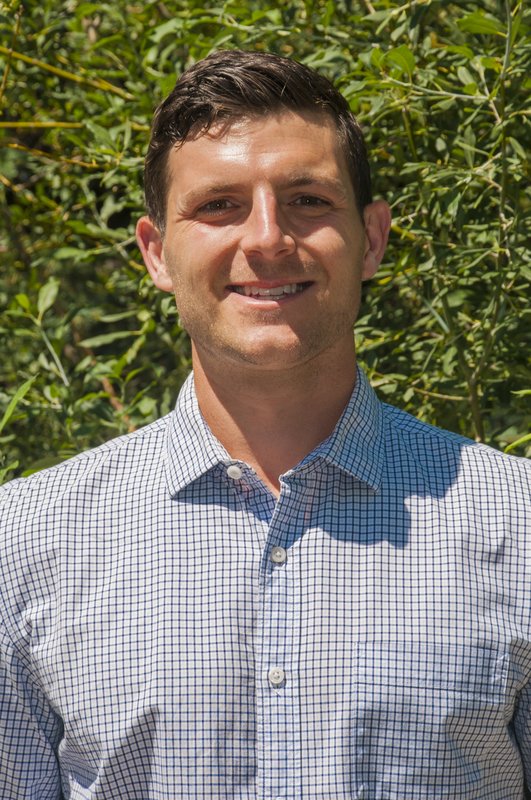 Born and raised in upstate New York, J.P. Begly completed his undergraduate education at McGill University in Montreal, where he played varsity basketball and graduated with a B.S. in Biology. After college, he attended Johns Hopkins School of Medicine, where he continued to develop his interest in orthopaedics.

J.P. completed his orthopaedic surgery residency at NYU Hospital for Joint Diseases. While in residency, J.P. participated in various extracurricular activities including acting as the team physician for the NYU and Long Island University Men's and Women's basketball programs, the NYC Public High School Athletic League, and the Alvin Ailey Dance Theater. His research interests include hip arthroscopy outcome data, shoulder instability, and return to athletic play and performance following orthopaedic injury.

J.P. and his wife Allison are very excited for the year ahead in Vail. Outside of medicine, J.P. enjoys playing basketball, hiking, running, and spending time with friends and family.
LCDR Andrew Bernhardson, MC, USN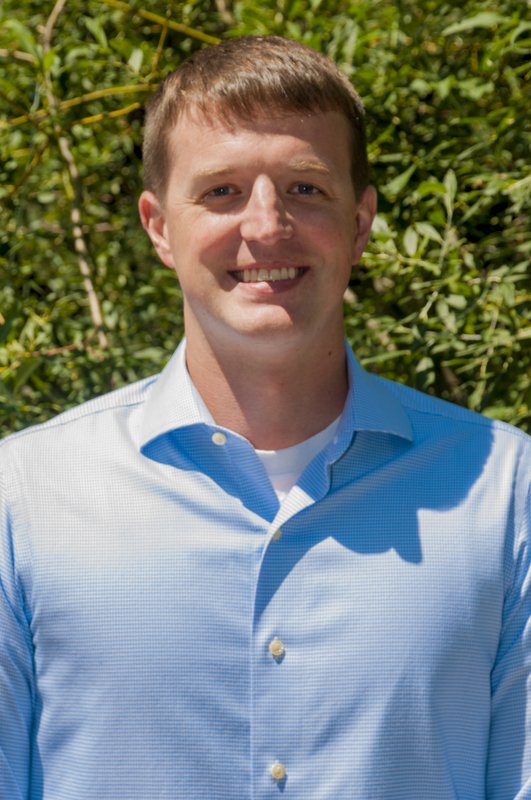 Dr. Bernhardson graduated with merit from the United States Naval Academy with a degree in Chemistry. He attended medical school at the University of Minnesota. After his Orthopaedic Surgery internship, Dr. Bernhardson, a Naval Officer, spent two years as a Battalion Surgeon and Regimental Surgeon with the United States Marine Corps and was deployed to Afghanistan for one year during Operation Enduring Freedom taking care of combat casualties.

He completed his orthopaedic residency at the Naval Medical Center San Diego. Dr. Bernhardson was selected as the AOSSM representative to the AAOS Clinician Scientist Career Development Program in 2015.

Dr. Bernhardson, his wife Danielle, and their two children, Silje and Soren, look forward to the many outdoor activities that the Vail area has to offer.
Blake Daney, M.D.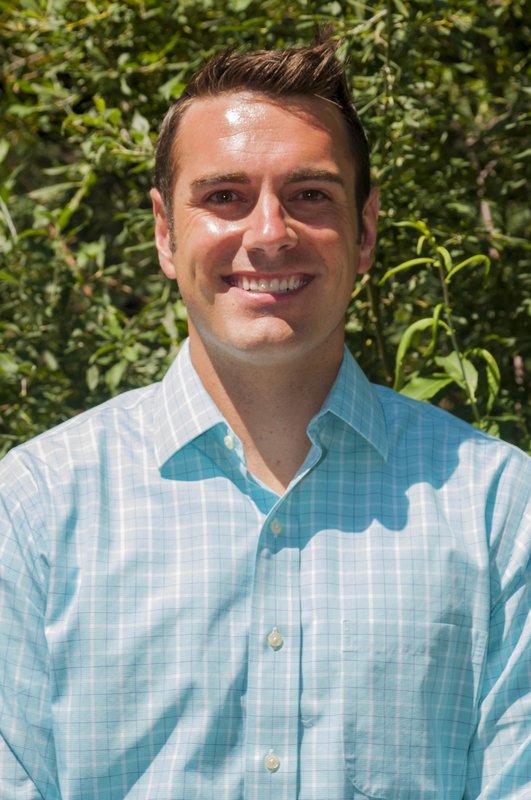 Born and raised in Toledo, Ohio, Dr. Daney completed his undergraduate education at Miami University where he graduated cum laude, with a B.A. in Zoology, a minor in Molecular Biology, and a focus in Statistics.

Dr. Daney continued his medical training at West Virginia University where he was inducted into the Alpha Omega Alpha honor society as well as the Gold Humanism Honor Society. At WVU he was elected Community Service Chair by his classmates, and was a founding Board Member of Project CHASM, an organization that provides medical care to the homeless. while Dr. Daney completed his Orthopaedic Surgery residency at Cleveland Clinic Akron General where he coordinated and provided physician coverage for the Akron City Series high school football games. His research interests have included patellofemoral biomechanics, cadaveric variation and anomalous musculature of the extremities, tranexamic acid and blood transfusions, blood borne pathogen exposure, autologous chondrocyte implantation, articular cartilage injuries, patellofemoral dislocations, and positional effects on upper extremity nerve compression.

Blake and his wife Lauren are very excited to be moving to Vail with their 22 month old son, Bryson, and 3 year old Bernese Mountain Dog/Poodle mix, Denali. Outside of medicine he is an avid fly-fisherman and outdoorsman, and enjoys camping, hiking, kayaking, mountain-biking, and downhill skiing.
Patrick S. Buckley, M.D.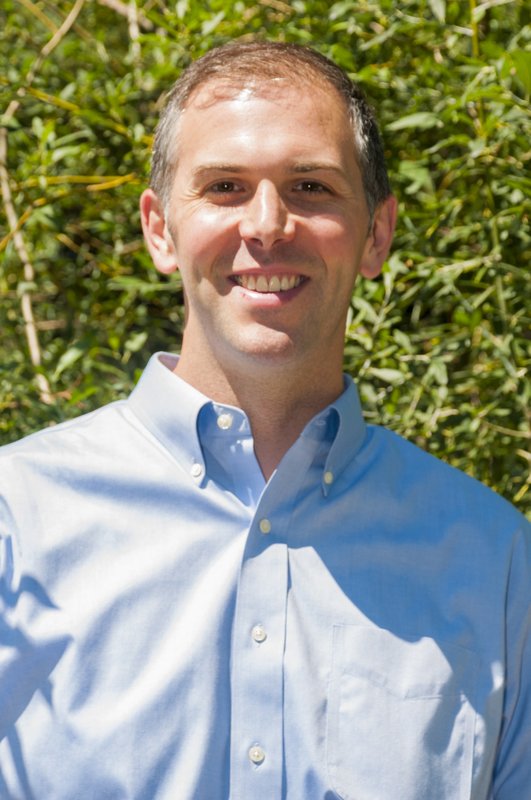 Born and raised in Elmira, NY, Dr. Buckley completed his undergraduate education at Villanova University where he graduated cum laude with a B.S. in biology and a minor in business. While at Villanova, he was the medical chairperson for the Special Olympics Fall Festival held on campus each year.

Dr. Buckley graduated cum laude from Jefferson Medical College in Philadelphia, PA where he was elected the vice-president of the Alpha Omega Alpha honor society and was selected by his peers as graduation speaker. After completing medical school, Patrick stayed at Jefferson for Orthopaedic Surgery residency at The Rothman Institute at Thomas Jefferson University Hospital. During residency, he provided physician coverage for the Philadelphia Phillies and his alma mater, Villanova University. Prior to graduation, he was chosen to receive the chief resident award for outstanding clinical achievement and the medical student teaching award in recognition of the chief resident who contributed most to medical student education. His research interests at Jefferson included single sport specialization, return to sport following ACL reconstruction, and treatment of the throwing athlete.

Dr. Buckley will be moving to Vail with his wife Kirsten, and they look forward to spending the year enjoying the Vail Valley. Outside of medicine, Patrick enjoys playing basketball, skiing, and hiking.
Brendan T. Higgins M.D., M.S.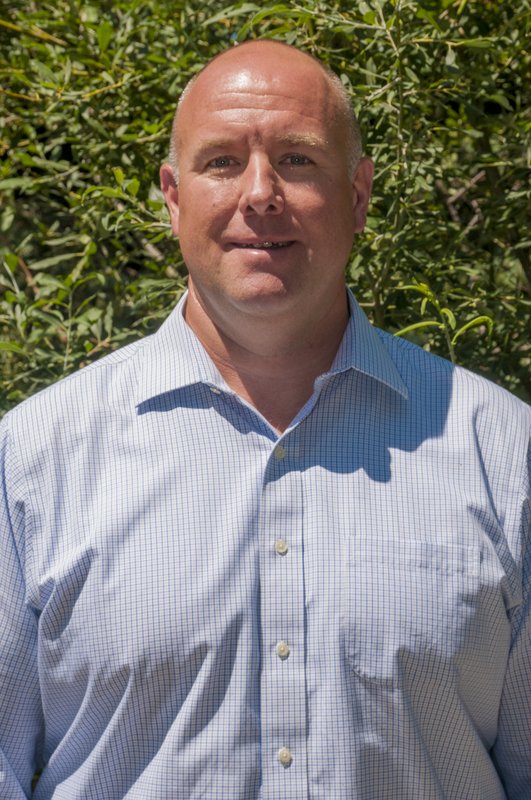 Originally from Tarrytown, New York, Dr. Higgins attended the United States Naval Academy where he played lacrosse and graduated with a degree in Oceanography.

Upon graduation, Brendan was commissioned into the United States Marine Corps where he served as an infantry and reconnaissance officer. His time in the Marine Corps culminated with Brendan serving as a Force Recon platoon commander during the initial months of Operation Iraqi Freedom. Brendan went on to complete medical school at Georgetown University and orthopedic residency at Dartmouth Hitchcock Medical Center. While at Dartmouth, Brendan completed a Masters in Healthcare Leadership at The Dartmouth Institute for Healthcare Policy and Clinical Practice. His research at Dartmouth included publications on femoroacetabular impingement, total hip arthroplasty and cervical spine injury.

He and his wife, Kim, are very excited to be moving to Vail with their three daughters - Sadie, Maggie and Clare. They look forward to skiing, mountain biking, hiking, camping and many other outdoor activities.
Catherine A. Logan, M.D., M.B.A, M.S.P.T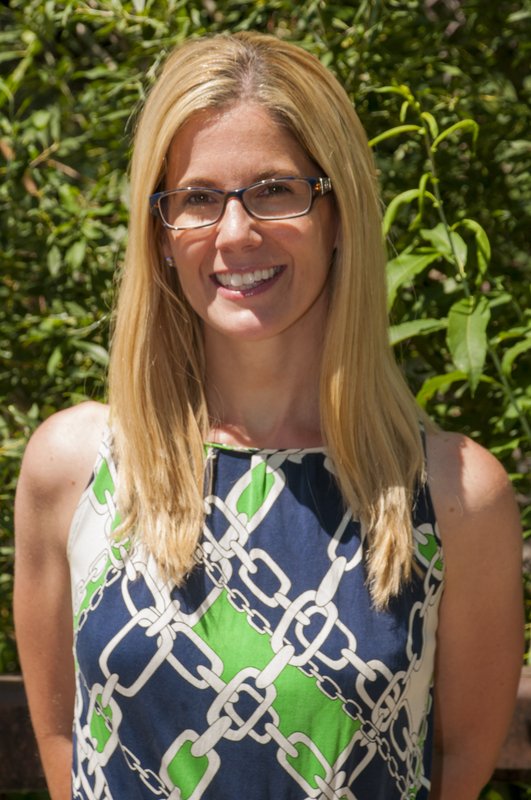 Originally from Newfoundland, New Jersey, Dr. Logan attended Syracuse University on an academic scholarship, studying Health and Exercise Science. She then attended the Medical College of Virginia, where she obtained her M.S. in Physical Therapy. She began her career at Johns Hopkins Hospital and practiced for seven years before entering medical school at Tufts University School of Medicine. At Tufts, she graduated with a combined MD/MBA, and was presented the Presidential Award for Citizenship and Public Service. While in medical school, she started a non-profit to provide mentorship and science education within an underserved community in Boston. The program has evolved from providing initiatives for the high school athletic teams to broader mentorship and an annual academic scholarship.

Dr. Logan completed her orthopaedic surgery training at the Harvard Combined Orthopaedic Residency Program. During her time at Harvard, Dr. Logan studied the epidemiology and management of discoid meniscus and was Editor-in-Chief of the Orthopaedic Journal of Harvard Medical School. She was also the resident member of the AAOS Annual Meeting Committee and the Harvard program's delegate to the AAOS Resident Assembly. Dr. Logan's research interests include discoid meniscus, as well as the development of valid post-surgical rehabilitation and return to play protocols.

She and her husband, Stuart, are excited to move to Vail with their two boys, Carter (4) and Hudson (1.5), and their Black Labrador, Knuckles. Stuart, a Minnesota native, played hockey at Bowdoin College and later received his M.B.A at Dartmouth College. While in Vail, Stuart will continue in his business development and strategic planning role at Medtronic. Outside of medicine, Catherine enjoys snowboarding, fishing, and cooking.
Connor G. Ziegler, M.D.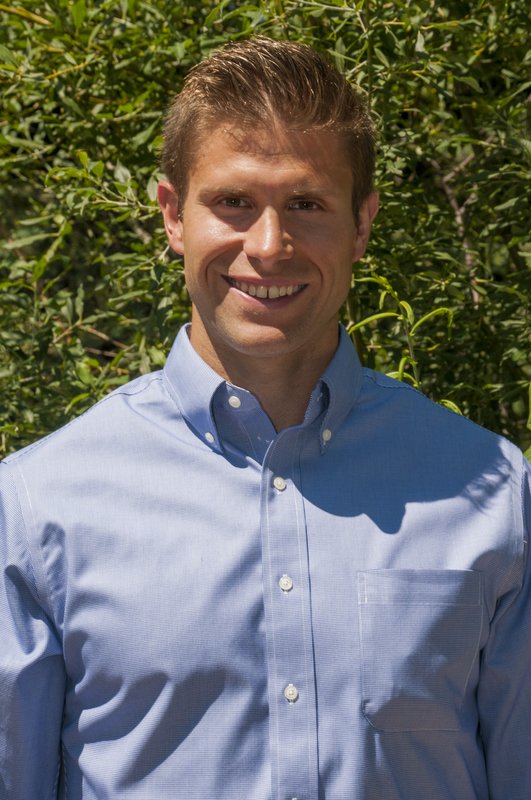 Connor was born in Minot, North Dakota and spent his early childhood on the family farm. He then moved to Minnesota with his mother as a young boy. He was an avid athlete growing up winning several state titles in swimming. He went to Gustavus Adolphus College in Minnesota and became an Academic All American, conference champion, school record holder and made numerous NCAA finals appearances in swimming. He was also awarded the prestigious NCAA Post Graduate Scholarship and named to ESPN The Magazine Academic All-America Men's At-Large Team his senior year. Connor then pursued medical school at the University of Minnesota. He went on to completing his Orthopaedic surgery residency training at the University of Connecticut under the mentorship of Drs. Robert Arciero and Augustus Mazzocca.
His research interests have included ACL and PCL anatomy and anatomic reconstruction, knee radiographic anatomy, MPFL reconstruction, acromioclavicular joint injuries, total shoulder arthroplasty, and femoroacetabular impingement imaging. He has numerous peer reviewed publications in several different journals.

Connor still enjoys an active lifestyle and competing in road races, triathlons or swimming competitions when his schedule allows. His wife, Michelle, is a physician assistant and his biggest supporter. She will also be joining the team at The Steadman Clinic as a PA. Connor and Michelle are looking forward to their year in Vail and plan on making the most of the opportunity.

The Steadman Clinic Foot & Ankle Fellow 2017-2018

---
Jess H. Mullens, M.D.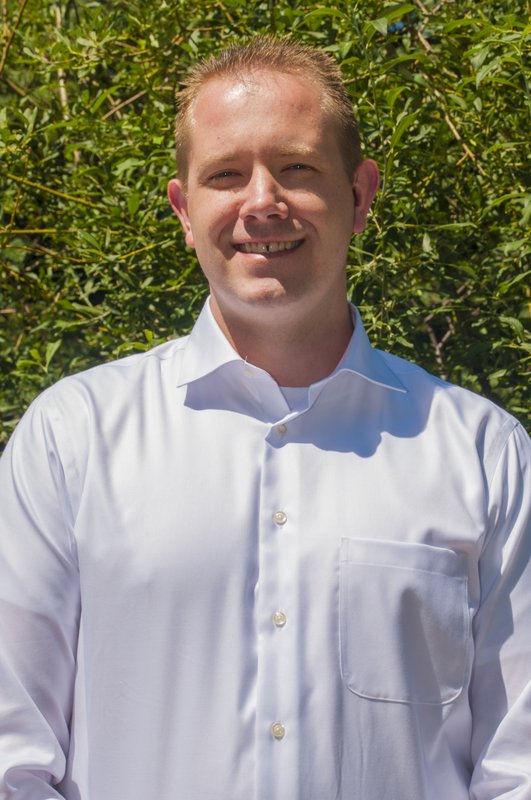 Born in Lawrence, Kansas, Dr. Mullens moved to Huntsville, Alabama before graduating from Berry College in Rome, GA. At Berry, Jess played basketball and earned his B.S. degree in biology. While finishing his undergraduate degree, he also completed an internship at the National Cancer Center in Seoul, South Korea.

He earned his medical degree at the University of Alabama School of Medicine in Birmingham, where he was elected a member of Alpha Omega Alpha and received The Dean's Award, an honor presented to the student with the highest academic performance in the clinical clerkships at his regional campus. While in medical school, Dr. Mullens also spent time doing medical missions in the Dominican Republic and China.

Dr. Mullens completed his residency at the University of South Alabama in Mobile, AL, where under the mentorship of the late Dr. Angus McBryde, he decided to pursue a foot and ankle fellowship. He provided physician coverage for varsity athletics during his time at South Alabama. His research interests include sports related ankle injuries, as well as biomechanical and gait analysis of the foot and ankle. While completing his residency, he was elected a Resident Scholar by the American Orthopaedic Foot and Ankle Society and received the South Alabama Academic Excellence Award, recognizing annually one resident's achievement in academic performance, research, and clinical duties.

Dr. Mullens is excited to move to Vail with his wife, Brittany, and two dogs, Rosie and Sonny. Outside of medicine, Dr. Mullens continues to play basketball, and enjoys skiing, golfing, traveling, and spending time with his family at the beach.

Steadman Philippon Research Institute Hip and Pelvis Reconstruction Fellow 2017-2018

---
Jakub Tatka, M.D.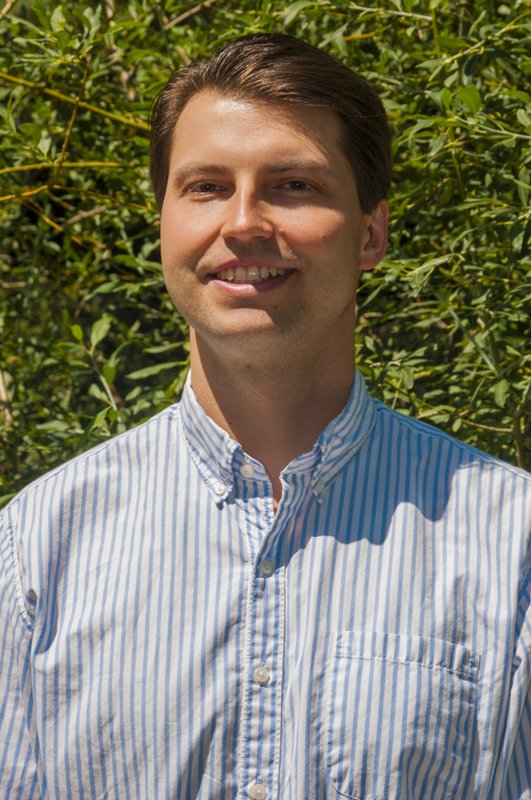 Coming from Bedford, New York, "Kuba" received his BA from Connecticut College where he studied Music and Technology. After college, he worked as a professional ski instructor before entering SUNY Stony Brook School of Medicine. While at Stony Brook, he became deeply involved in multiple medical missions in South America, especially performing total knee replacements in Nicaragua and providing primary care in Peru. He helped in establishing a lasting annual mission in Peru for SUNY Stony Brook students and faculty as a continuing medical mission that is in its 9th year. While an orthopaedic resident at Stony Brook, Kuba worked to improve the resident experience and was chosen to be Administrative Chief Resident.

His research interests at Stony Brook have included Dupuytren's Disease, PCL reconstruction and he was co-investigator in grant from POSNA for research on a novel spinal monitoring device, which has been presented internationally.

Outside of medicine, Kuba enjoys music and playing guitar, downhill skiing, cycling, and traveling. His wife, Francesca, is a Dermatology resident at UC Irvine.